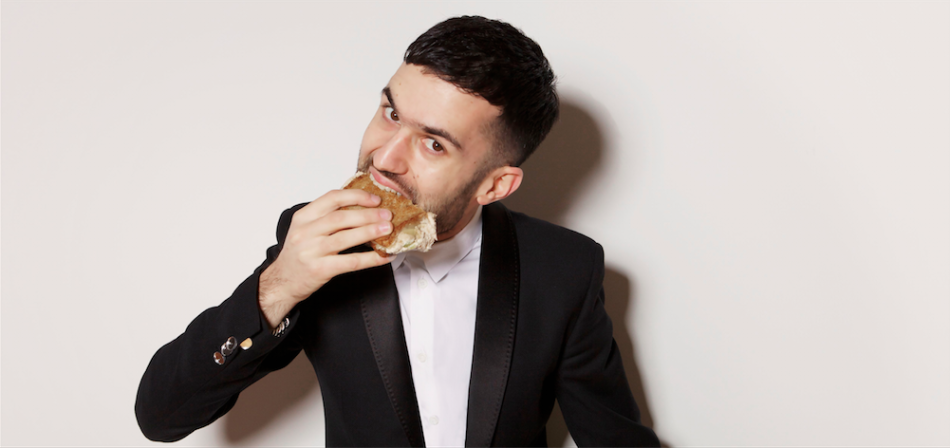 It's official: the mysterious ZHU has returned. The artist who created one of the biggest campaigns behind his music in 2014 without us knowing his identity for most of the time leading up to his first live show proved that guerilla marketing is still alive and well, and that the opportunity in the viral music landscape online is endless. ZHU was able to take his sultry brand of dance pop to a label without anyone knowing anything about him beyond his music and logo - a reminder that if your product is good, it can still precede your other branding. 
He's teamed up with two other massive artists on his latest, "As Crazy As It Is." The second installment in his Genesis Series, "As Crazy As It Is" follows another huge collaboration on "Automatic" with AlunaGeorge. But this time it features NYC by way of Montreal's "real DJ-ing" superstar, A-Trak on his continued effort to show his production prowess in the pop world, and reggae star Keznamdi. "As Crazy As It Is" is sensual, infectious and soothing in a way that only these three artists from such different backgrounds could produce, one where it's obvious that teamwork played into creating a product with such synergy and a new identity. 
[soundcloud url="https://api.soundcloud.com/tracks/225374218" params="color=ff5500&auto_play=false&hide_related=false&show_comments=true&show_user=true&show_reposts=false" width="100%" height="166" iframe="true" /]
With the announcement of this single, A-Trak also announced that he will be playing NYC's iconic Terminal 5 on December 12 of this year.
Connect with Zhu:
Connect with A-Trak:
Connect with Keznamdi: