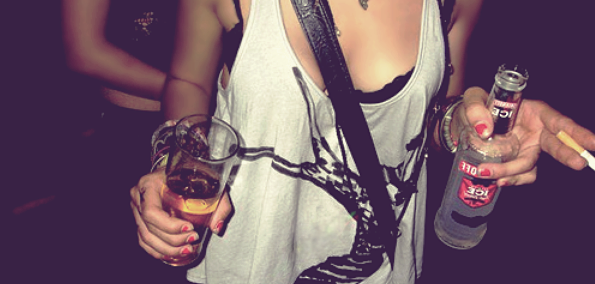 This is your Daily 2% - Chilled and Ready to Serve. We will try to bring you one "chill" track every day. This is for when you get home and you are trying to unwind. You reach for that glass of wine or that unlit Black & Mild or maybe you reach for something more herbal. This track is for those times. We are just your milkmen and I'm here to make a delivery. Chill...
Today's delivery is brought to you by Etched and Barny Rubble. Both of these producers are just freshly planted into the musical soil, but are budding and growing quickly. Etched started producing only a mere three years ago, favoriting the ambient, atmospheric chillout type of vibes. And on the other hand, Barny Rubble is a 19-year-old house producer who is well on his way to making it to the big shots with his pulsified producing and remixing style. It seems like them collaborating together doesn't really make much sense, but that's the beauty of it all. Not many people know what happens when two producers with clashing styles collaborate. Luckily, they have answered that for us. "Should Have Known" is their creation, which definitely favors Etched's  chilled out style, though you have Barny Rubble to thank for the buttery vocals. With a groovy beat in droning in the back, minimalistic effects, and a trumpet to top it off, what's not to like?
Close out your 9 to 5 with this chiller...
[soundcloud url="http://api.soundcloud.com/tracks/94369275" params="" width=" 100%" height="166" iframe="true" /]