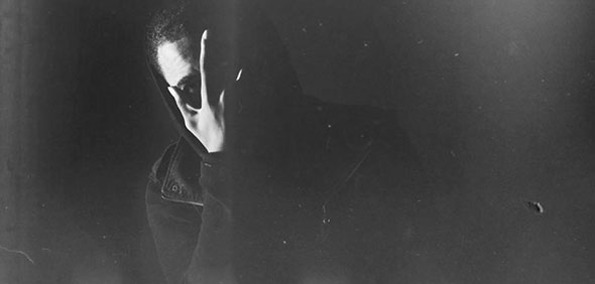 Johnny Rain is a name that not a lot of you will be familiar with at the moment, but it's one you'll be hearing a lot of in the coming months. Coming out of California, Johnny is an R&B artist that adds a whole host of different influences across the musical spectrum, into his tracks. The track I bring to you today is one of the tracks, in my eyes, that best sums up his sound.
 "Mullholland Drive, My Abyss" has the edgy synths, over atmospheric drums and pitched down vocals adlib-ing during the chorus. As far as the lyrical content goes, it's in a similar mould to The Weeknd, in the sense that the main topic of the song is girl problems. Whilst his voice seems to carry a Frank Ocean vibe, both in the pitch of his voice and the way in which he sings the melodies. Comparisons aside, Johnny Rain really comes into his own when it comes to the beats he uses. All of the instrumentals, are produced by himself, which is a rare feat in today's industry.
 "Mullholland Drive, My Abyss" is taken from Rain's latest project, Lullaby Of Machine, which is available to download completely free over on his Soundcloud. I've also included another one of his tracks below, entitled "iii", which has the same kind of vibe as "Mullholland Drive" but really does showcase the range of his voice. Having already been cosigned, it's clear to see that Johnny Rain has been making waves in the music industry. Keep your eyes and ears locked onto EARMILK for any more new music from Johnny; I have a feeling that 2013 could be a good year for him.
[soundcloud url="http://api.soundcloud.com/tracks/87480295" params="" width=" 100%" height="166" iframe="true" /]