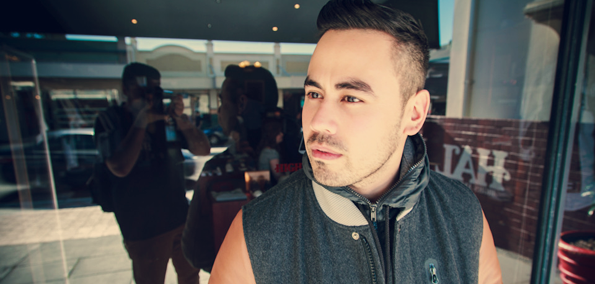 Australian electronic producer Ta-ku has supplied the market with an endless flow of glistening beats as of late. Nailing just about every genre he takes under his belt, infusing them with an established sound that plays on the inner-workings of hip hop, and generally shifting focus between trap and experimental percussive effects.
His latest production churns Mt. Eden's insanely popular "Sierra Leone" into a heavy cream of thick and solidifying goodness as Regan Matthews adds to his bag of tricks. Splitting the song into three distinct segments, Ta-ku sets up his beat with a heavy set bass that lays a perfect backdrop to pitch-shifting vocals. And just when you think the song will continue on its progressive path, it drops into a grimy dubstep beat that demands attention. While the dubstep aspect differs from the lot of his past catalog, Matthews keeps the song close to home with an exploring beat in the first two segments, and trap-like beats and escalating synth stabs throughout.
[soundcloud url="http://api.soundcloud.com/tracks/90236297" params="" width=" 100%" height="166" iframe="true" /]
Ta-ku's remix is one of three featured on Mt. Eden's Sierra Leone Remix EP, purchase it on iTunes here.