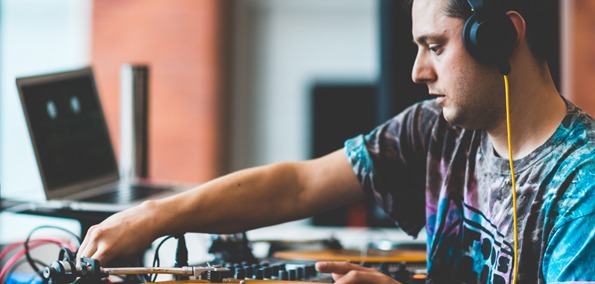 Fool's Gold Records has become revolutionary within the last five years as the border patrol for the blurry line between Dance Music and Hip Hop, and while for any underground music fan this is not new information, what many people may have failed to recognize is that the label is more than just A-Trak's project, there is another Hip Hop based DJ that is Co-labelheads with the turntable prodigy.
His name is Nick Catchdubs, and you should really know about him, because he's kind of awesome. He's been associated with everything and everyone, from Ghostface Killah to Fader Magazine to MIA. His beats are infectious beyond belief, and nothing makes that more obvious than his newest release of remixes, put together under the title, Jiggy Blends. In it, there are awesome summer remixes of Justin Timberlake, Trinidad James, and Rihanna. It's the perfect reminder that Spring is here, Summer is coming, and we should all be soaking the rays of the sun right about now.
[soundcloud url="http://api.soundcloud.com/playlists/4334447" params="" width=" 100%" height="450" iframe="true" /]
He's got some shows listed on the Fool's Gold website but they are few and far in-between, like the way a hidden gem should be. In the meantime, grab your cold beverage of choice, throw some meat on to the grill, and crank up Jiggy Blends for a guaranteed good time.