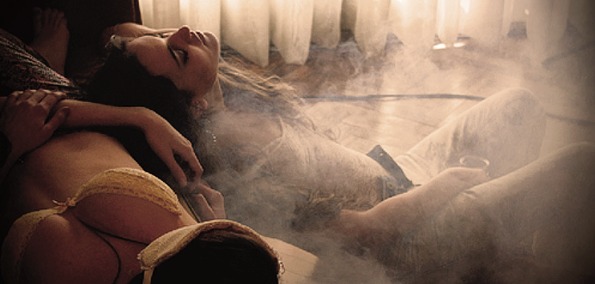 While I can't deny having a strong like for techno, it isn't often that my tastes wander below the assured cacophony of the electro/progressive's genre and into the slightly milder beats that electronic has to offer. So, when a track with these subtler qualities catches my ear, it gives me a welcome change from the busy songs to which I normally listen. Parisian duo Logo delivers this break with Cardiocleptomania, out now on the unconventional indie electro record label and fashion brand, Kitsuné.
The EP contains 4 songs in total: the original, as well as 3 remixes from Para One, LPZ, and 18+.  With the release dropping yesterday, Earmilk is proud to premiere full streams of the main track, as well as 18+'s re-imagination. Logo's original delivers full-on tech, brimming with hi hat and synth that dips from minimal then climbs back to a steady beat.  18+'s remix completely dismantles the track, almost halving the BPM and  layering with mellow female vocals that never sing over a whisper.
Keep up with Kitsuné for more from Logo and some of my other favorite electronic artists Oliver and BeatauCue.
Logo
Cardiocleptomania [EP]