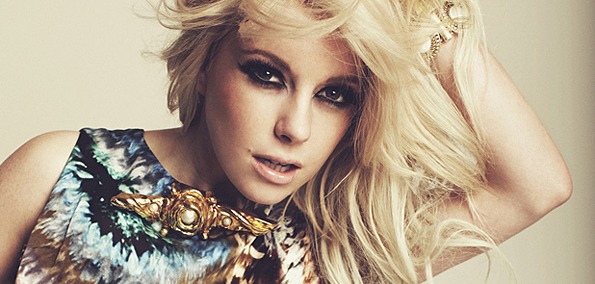 It's been four years since English electro-pop artist Little Boots dropped her debut, an album that stirred up the saturated pop market with a new take on established styles. 2009's Hands took on the task of meshing pop's precise vocal cues and approach with heavy hitting electronic beats and hence debuted at number five on the UK Albums Chart.
In support of an album that is finally complete after three years in the making, Victoria Hesketh (Little Boots), has released the single "Motorway" that's momentum should propelled forward from both skeptics and followers upon first listen. In preparation of her album launch Hesketh collaborated with members of both Simian Mobile Disco and Hercules and Love Affair, while also creating her own record label to launch on.
Hesketh's meticulousness seemed to pay off as "Motorway" is one of the more exiting releases of the new year. Her new single pays off in that its layers create a unique blend of the synth-pop of her debut while taking new electronic directions with fitting samples and echoing elements. Boot's mesh of styles in "Motorway" makes for an accessible song, one that can be both relaxing and taken into a dance-like setting while still forging into new musical territories.
Play:
Little Boots
- Motorway
Little Boots' sophomore album, Nocturnes, is set to come out May 5, 2013 via her own On Repeat record label. There is no telling of what styles she will bring into focus on the new album, citing Edgar Allen Poe, deep house and nu-disco as influences. You can also download "Motorway" from Little Boots' official site below.