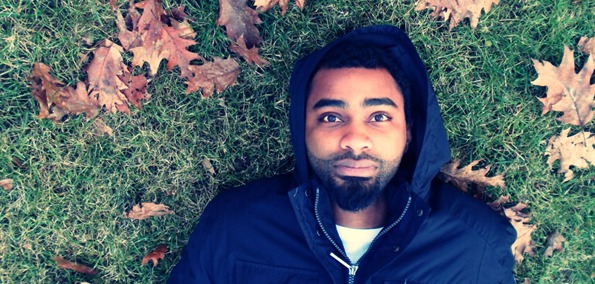 For his latest cover singer, multi-instrumentalist/composer Diggs Duke set his eyes on covering Thundercat's "Is It Love?", which is off the Brainfeeder standout's debut album, The Golden Age of Apocalypse. Duke puts his best foot forward acentuating an already dope song with his own personal touches which include adding a live string arrangement as well as lush horns. The D.C. vocalist is accompanied by fellow D.C.-native, violinist and songwriter Vaughan Octavia who performed the beautiful violin parts heard in the song. On his Bandcamp page Duke briefly explained how the cover came about and shared his thoughts on his latest (re)creation:
During my recent time in Maine, I became obsessed with this song. There was one particular lyric that I fixated on; "Maybe we can find a way. Everyday is like a dream to me." I read so much in to that simple line, undoubtedly far more than was intended. I sang it spontaneously throughout the day, often like a knee-jerk reaction to a small dilemma I might have been having…As with most of the covers I will perform, I had to play Thundercat and Om'Mas Keith's music in my own style as a method of combating the urge to imitate in my own compositions. I think this is the most intricate arrangement that I've set free to date. It's full of instrumental metaphors and references to other songs by past composers.
The cover marks the first time Diggs included a live string arrangement in one of his composition. The end result is pretty impressive. Stream both the original and Diggs Duke's cover below and let us know what you think. Also, check out Diggs' debut EP, Gravity HERE.
Stream:
Thundercat – Is It Love?
Diggs-Duke---IS-IT-LOVE--(Thundercat-Cover)--EM0612
Download:
Diggs Duke – Is It Love? (Feat. Vaughan Octavia) (Thundercat Cover)