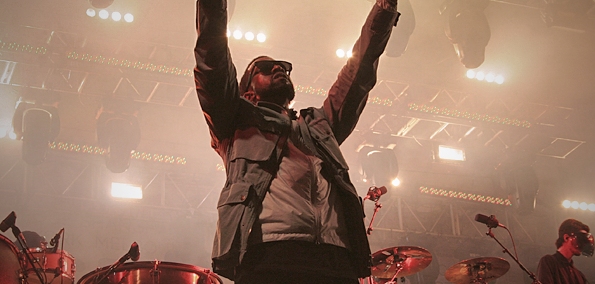 The much-hyped visuals for G.O.O.D. Music's hit single "Mercy" are here. Compared to Kanye West and Jay-Z's recently released video for "No Church In the Wild," the visuals for the G.O.O.D. Music crew's single are rather simplistic and straightforward.
Set in what appears to be a parking garage of sorts, a parked Lamborghini acts as the focal point in the black-and-white vid as the host of rappers (and their clones) spit their verses as the camera continually pans across the set. For the better part of the vid Kanye dances/spazzes out all over the place, which by this point in time shouldn't be a new occurrence for viewers. 
In addition to the artists featured on the single, cameo appearances are made from several other artists on G.O.O.D. Music's roster. All in all the vid is pretty dope, check it out below.