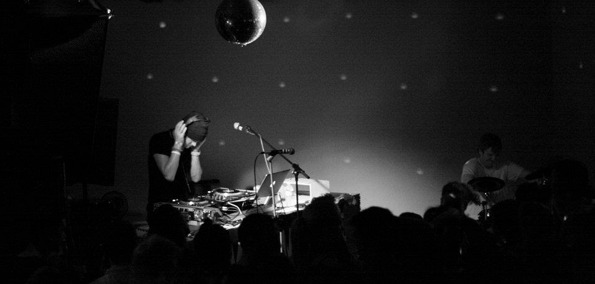 It seems that my time here at EARMILK has come full circle. When I first started out back in September/October, I had never heard of wait what - the creator of The Notorious XX -  but now I have the pleasure of presenting his newest mixtape titled tingo. Currently residing in the Los Angeles area, Charlie Kubal, aka wait what, delivers a mixtape with 24 remastered tracks that truly demonstrate his unique sound. tingo is the culmination of traveling to 8 different countries, working over the span of 6 months, and exhibiting Charlie's innate ability to create exemplary sample pairings. Charlie doesn't hold back, and from the very beginning gives Kanye West's "The New Workout Plan" a groovy, funky 70's vibe courtesy of Kennedy's "Karate."
wait-what---the-new-karate-workout-(kanye-west-vs-kennedy)--EM0512
Download:
wait what - the new karate workout (kanye west vs kennedy)
I've also provided 2 other tracks that I thoroughly enjoyed - "Mouthful of Diamonds from Sierra Leone" and "What Means The Dive to You" - and want to highlight. Oh, and if you're wondering what "tingo" means, wait what enlightened me with this definition - "to gradually steal all the possessions out of a friend or neighbor's house by borrowing and not returning". So if you've ever "tingo"-ed from a friend, wait what gives us an option to give back by donating to 826 Valencia. To donate, you may purchase the mixtape (or download it for free) and all proceeds go directly to 826 Valencia and their youth education programs. 
wait-what---mouthful-of-diamonds-from-sierra-leone-(kanye-west-vs-phantogram)--EM0512
Download:
wait what - mouthful of diamonds from sierra leone (kanye west vs phantogram)
wait-what---what-means-the-dive-to-you-(camron-ludacris-juelz-santana-ugk-trina-vs-giana-factory)--EM0512
Download:
wait what - what means the dive to you (cam'ron, ludacris, juelz santana, ugk & trina vs giana factory)