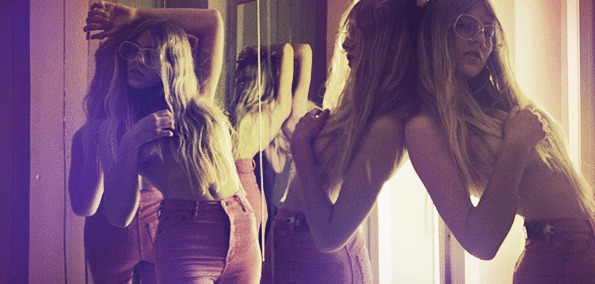 At the end of March, EARMILK featured a remix done by Canadian producer Calvin McElroy, better known for his past ventures with Born Gold or under his current solo-project's moniker Kuhrye-oo. During that time, Calvin was hectically touring with Grimes, playing in the backing band for her live acts, as well as putting on performances supporting his solo Kuhrye-oo work. Keeping the momentum from the tour going, earlier this week Kuhrye-oo released his debut EP via NYC label UNO.
Deviating from the futuristic electro-pop fans have come to associate with Born Gold, Kuhrye-oo creates its own identity, constructing an eclectic sound encompassing  aspects ranging from the soaring roves of experimental to the hip-swinging inducibility of R&B. Spotlighted today will be the standout "Give in (For the Fame)"-- notably, "Give in (For the Fame)" was the first track created for the debut EP. The song gently eases listeners in, allowing the listener to brace themselves before being encompassed by a fusion of skittering R&B samples and syncopated propulsion. Before allowing the listener to become to accustomed, the swelling force recedes and gently carries its participants back to serene landing. Give the track a listen and download below, it is truly a beautiful piece.
Give-In-(For-The-Fame)--EM0512
Download:
Kuhrye-oo - Give In (For The Fame)
Pick up the EP's 12-inch vinyl on UNO's website or the digital version available at iTunes. Also, be sure to keep an eye out for the accompanying Grimes-directed music video for "Give In (For the Fame)," set for release next week. Lastly, although Kuhrye-oo's US tour has ended, fans will be able to watch a live stream of his performance at Boiler Room this upcoming Tuesday, May 8th.