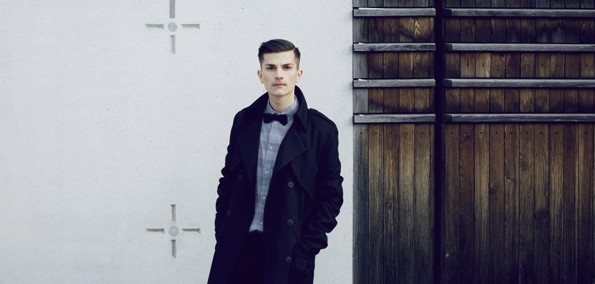 Finally, the time has come! The newest EP of the 19-year-old techno miracle from Hamburg Etnik was released for free (download link below) on the Australian label TUFFEM UP!/ Trashbags. It's called Vino and features three original tracks, each one coming with a high quality remix by Rynecologist, Borussia and NT89. The original tracks are all characterized by Etnik's striking and unmistakable sound that always makes one realize why the name "Etnik" is a synonym for modern and innovative high quality techno by now - true to his maxim: In your face, but with style!
The remixes do not fall short of the originals at all. Borussia's remix of "Vino" is extremely funky and appealing and it provokes more than just a foot seesawing in step. Rynecologist turned "Stealth" into an underground club track with an impressive bass and an extra helping of class and elegance. In the end, NT89 manages it like nobody to transform "Louis The Belly Dancer" into a pulsating club banger.
Now it is a great pleasure and a privilege to present the brand-new music video for the single "Vino" exclusively right here. The video was shot by director Spike Morris who was also responsible for the terrific clip of I Heart Sharks' track "Summer."
For those of you who cannot get enough "Vino" - grab this fantastic future techno remix by Count Clockwork, a talented producer from Edinburgh, for free as well:
Etnik -- Vino (Count Clockwork Remix)
Download:
Etnik - Vino (Count Clockwork Remix)
This is just the beginning for the young German producer. Some weeks ago, Etnik signed his record contract with the German label Bitclap - a sublabel of Warner Music Group Germany that specializes in electronic music. This contract with a major label could open up undreamt-of possibilities for him. But one thing is for certain, we should be excited for what the future has in store for us and for the genre of advanced techno. You can listen to one little sample of "future" below. It's a remix Etnik did for his label colleagues Blitzkids mvt. and it was released today on Bitclap.