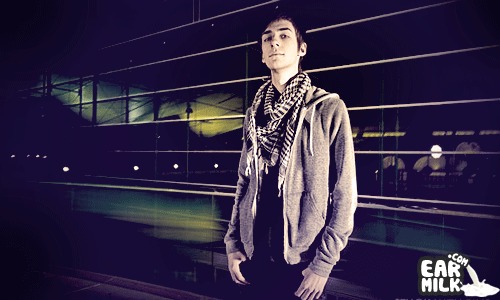 Haydn Hoffman is a new and up-and-coming producer, at just 21 he's reached the top 20 on Hype Machine several times and is constantly spitting out some of the newest sounding dubstep that leaves listeners "jaw dropped." His latest release on Temple Music Group's label is a 3-track EP that features 3 remixes, covering moombah to dubstep and even a little mix of both. The EP really caught my attention because from start to finish you're never given a moment's breath; the whole EP comes in kicking and biting and leaves you bruised and abused. All three remixes on the EP use vocals to their advantage with pure grime and bass. 
AndDrop!'s remix starts off with a fast pace and is more moombah then any of the other 2 yet still holds on to a deep bass and grime root as you're built slowly to the drop where you get a constant build and drop at a hellish pace that's a great medium in the EP. Enjoy. 
kHoff's remix is probably my favourite on the whole EP and is a great dubstep track that has traces of both dubstep and slight moombah. kHoff takes Ella Seren's vocals and combines the smooth voice with a heavy bass that is sure to rattle your speakers. Enjoy. 
Mavrik is no new name to dubstep and his pure talent for making 'skull rattling' dubstep is shown in this remix of "Take me Home." The remix bounces back and forth through sounds and twists of the vocals and is a great start to the whole EP. Enjoy. 
Take Me Home: The Remixes is available on Beatport today so make sure you check it out and support your artists because hey, musicians need to eat too right?