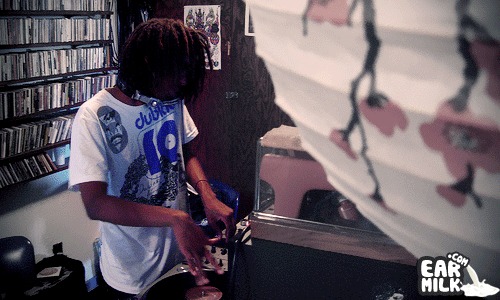 Teebs, the incredibly talented artist associated with music brands such as Brainfeeder and Dublab, can now add "worked at Adult Swim" to his Linked In profile, following the release of a short "bump" he created for the cult-favorite adult cartoon channel. The bump, apparently called "Levitating Girl Collage", is set to music by another equally skilled artist named Flying Lotus, who has directed AS bumps in the past. Adult Swim, known for regularly incorporating artistically gifted types like Tyler the Creator and Kid Cudi into their shows, have managed to elevate those bits of time in between shows with stylistically clever bumps that typically involve impressive art and music.
http://www.youtube.com/watch?v=7xYsK1Z33HM
Flying Lotus also provided music for the acidic bump below, circa 2010.
http://www.youtube.com/watch?v=kb4p6TB3pTs