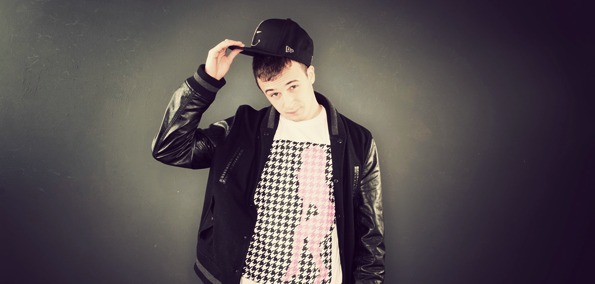 I really got to give it to my friend, because honestly, I haven't picked up a Chris Webby track in a long time, and he just reminded me of him. With the drop of his latest EP, There Goes the Neighborhood, his newest song "Fragile Lives," and the recent visuals -- which this post is about -- to his song "What I Do", off of There Goes the Neighborhood, it's interesting to see how busy he's been.
Chris Webby is one of the many college rappers that crawled out of the primordial ooze, following along in Asher Roth's footsteps circa 2009. But as he's grown, it's become apparent that the college-rap scene has also grown, and become more and more polluted. Mac Miller now being the icon of college-rap, is also a perfect avatar of what is to be expected from this mutant breed of drug-induced, beer-chugging, class-cutting frat boys, and that is: frat-hop. Or, at least, that's what I like to call it. They produce the kind of music you'd like to hear while chugging a beer in some sweaty college basement party, or even at some backyard high school affair. It's not the most intellectual brand of music, and it won't leave you thinking about the lyrics, but it can sure get you pumped during a keg stand. 
In Chris Webby's newest video, you follow the dude along on his journey into some warehouse party that ends up going south-- however, that's not until you've watched Chris Webby for a good 3 minutes and 37 seconds, swing his arms around in the most obscure manner, while lookin' like a more dressed up version of Yelawolf. The only amount of entertainment the video really offers is when it's panning from Chris Webby to awkward close-ups of people dancing, some random guy taking what looks like a painful version of number 2 in the bathroom, and some other random couple fighting in the stall two rows over-- other than that, the video is as mindless as the music itself. 
At the end of it all, though, you can't help but give the guy props for being one of the standouts among the college-rap scene. He's entertaining to listen to, but lacks substance. However, that's not necessarily what his music is really going for, so, he can't really be harangued for it. Check out his latest video below and enjoy!