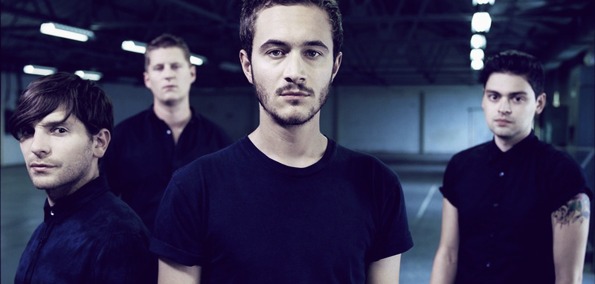 Following the release of British rockers Editors' In This Light and on This Evening via Kitchenware Records back in 2009, the band set off on a number of world tours to promote their third album.
Despite performing a small string of international shows and making a few guest appearances, the band has gone quiet. In a recent blog post made by bassist Russell Leetch on the band's website, he writes that Editors is currently in the early production stages for their upcoming fourth album.
Although the album remains untitled, Leetch wrote that the band has been cooking up some new material over the past several months, and wrote that it will be released to fans sometime next year. He also noted that the band would revert back to their old style of writing for the fourth album. The same style of writing that launched the careers of the British rockers with the release of their The Back Room debut LP. The post mentions that Editors will be scheduling sessions in studios in Los Angeles and London.
"We've got seven songs that we feel are in a great place to be recoded for the album and a load of ideas floating around," Leetch wrote. "The songs have a great flow, and we've got ideas on how they will be orchestrated in a different way from our first three records."
Watch the music video for "The Weight of the World" from Editors An End Has A Start LP.
http://www.youtube.com/watch?v=wRsqm7nHb_c