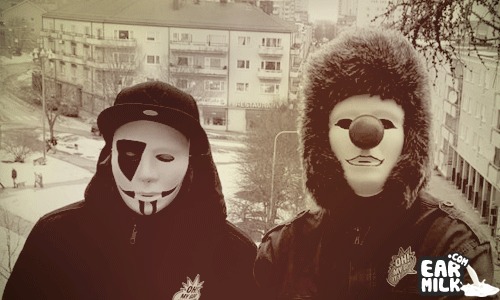 Rasmus Hermansen and Oliver "Gripfenklou" Nilsson are from Sweeden, and they have exclaimed to Fuck Our Ordinary Lives.
The duo is shortened to simply F.O.O.L and they've had some mainstream support. To be honest, when I first heard one of their tracks I just assumed they were some well established scene remixers that I just (somehow) hadn't come across – which isn't far from the truth.
I see their name on an increasing amount of growing releases – still spouting an active grass-roots fanbase and interaction you definitely get the feeling that they haven't quite hit the main-room but if they continue building this clout within the hard scenes out there, they will undoubtidly get picked up.

Dj Antention – Rapid Fire (F.O.O.L Remix)
BONUS
Checkout this official OMGiTM video of the duo's remix of Earmilk fan favourite and oldschool Suicide Sundae proponent HAEZER's "Anarchy!"
http://www.youtube.com/watch?v=rjx3QtzRgicHaezer – Anarchy! (F.O.O.L Remix)