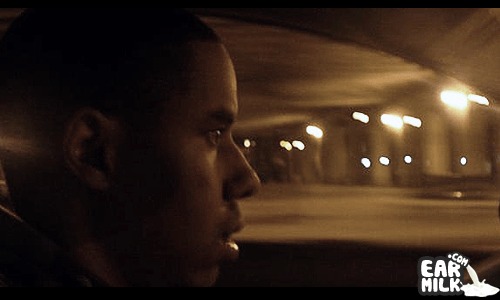 Here at earmilk, we are always keeping an ear out for the freshest. Regardless of relevance, stature or obscurity, if we hear something we like, we post about it. Now, riddle me this; what do you get when you combine a trumpet player, the U.S. Coast Guard, synthy spaced out beats and dope lyrics? I don't think there is an actual answer to that question, but one dude who has all four in common is Pharaoh Ramses Lion El Aton also known simply as Lion, the dope MC hailing from Portsmouth VA, (Origin of the infamous Timbaland and Missy Elliott).
Now what does he have to do with that lame riddle? Well, first off, this kids history is as eccentric as his government name. Born in Pasadena, CA, Lion took a liking to music at an early age. He began playing the trumpet in the fourth grade and hasn't stopped since. The kid began writing and freestyling when he moved to the southside of Chicago as a junior in high school.
His electro/spacey beats are reminiscent N.E.R.D's Clones, but don't be surprised, as he started making beats when he moved to VA after joining the military. Im not gonna write you to death about him. Dude's a monster. Below, we got "Fresh" and "Disgusting" from Lion. Enjoy the lyrical precision, and keep listening.
Download: Lion-Disgusting (Gross)
LiOn is constantly working on fresh shit to keep your ears happy. Word on the street is he has a few projects coming up. Be cool and support Lion.