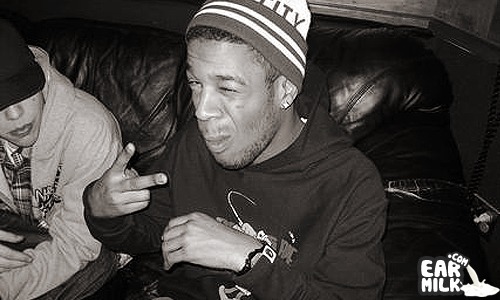 To start off.. I couldn't be more stoked to hear that Rich Hil is pairing up with Kid Cudi to start..secondly I'm even more excited for this leak. Rich Hil isn't on many peoples radars right now, but that's obviously soon to change. Rich is also the founder of No Limos, in which they produce such a unique new-wave hippy vibe.. its simply amazing. Upcoming weeks we'll be posting a lot more on No Limos, and Rich Hil himself. However for now.. check out the new leaked single off of Rich's upcoming mixtape entitled "Girls, Sounds, & Colors," the mixtape is called "Ima Limo Ima Stoner."
01%20Girls_%20Sounds_%20_%20Colors
Rich Hil - Girls, Sounds, & Colors (ft. Kid Cudi)
Rich had this to say about the leak:
"To be completely honest.. i'm mad as fuck they leaked this record.. AFTER IT WAS DONE, it was supposed to be on my mixtape, Ima Limo Ima Stoner, i got doper records with Cudi.. and it was unfinished the stupid ass engineer had some auto tune on my ad libs or something.. oh well life continues.."
Here's a couple songs off No Limos mixtape called "The Loney Limos."
No Limos
- O's
No Limos
- Baby Don't You Go
You can also cop one of their most recent mixtapes below called "Rich Hil & The Smoked Out Limo Vol. 1."
Download: Rich Hil & The Smoked Out Limo Vol. 1
Check out more of Rich Hil and No Limos @ www.nolimos.com