Self-taught singer-songwriter, producer and Atlanta R&B artist, Darius Scott has released a tribute to his father this week with "BIG BRAVE MAN." Scott got his start working on other artists' projects as a producer before venturing out on his solo work. His career gained public attention in 2016 after his appearance on NBC's The Voice, where he developed a lasting relationship with Pharrell Williams. Since then, he has recorded and produced two solo projects and written songs for artists like Chance the Rapper, Vic Mensa, and Kirk Franklin. 
"BIG BRAVE MAN" pauses amidst that mercurial rise to take a step back and reflect. Scott describes this track's deeply personal inception in saying, "I originally wrote 'BIG BRAVE MAN' as an open letter to my father, almost a year after he died on Father's Day in 2019. It took me months to write it. I would pick it up and come back to it. I wanted to let him know how much I had grown in the year since he transitioned." The track finds foundation in gentle piano, hints of The Life of Pablo-era Kanye West production, and, a crescendo of soulful choir-styled supporting vocals. Of course though, the nucleus of the track is Scott's heartfelt, raw vocals and the registry he has to be able to communicate a spectrum of emotions. The track closes with a pair of phone recordings between him and his father featuring his father telling him, "Don't be surprised," in regards to his upcoming success. 
2020 has already been another eventful year for Scott, bringing a host of writing and production contributions. Although it is unclear what is next for his solo career, it is safe to say that he will stay busy. In the meantime, check out the accompanying music video for "BIG BRAVE MAN," which is also available on Spotify with his 2018 project, YOUNG.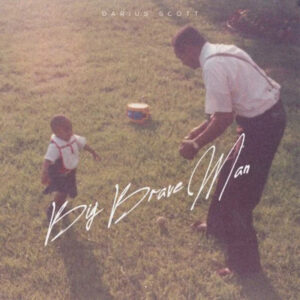 Connect with Darius Scott: Official Store | Twitter | Instagram | Listen