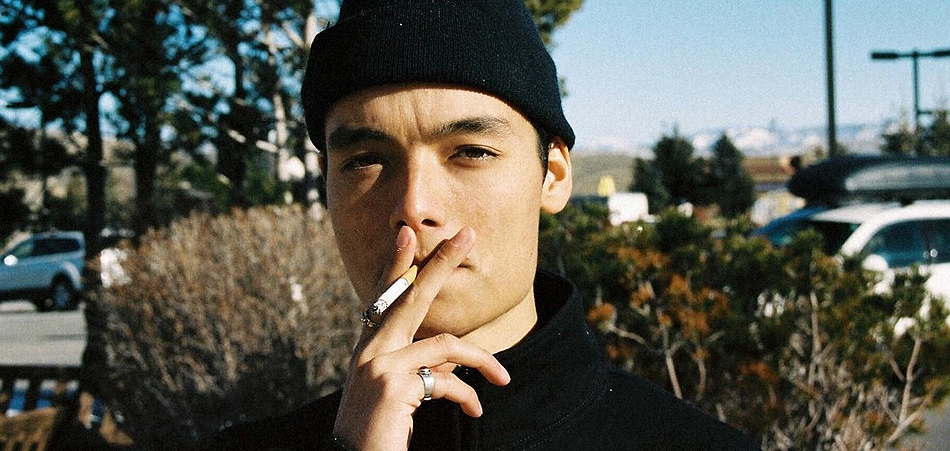 Thai-Australian vocalist RICEWINE has unveiled his newest LP Lovesick, a drifty, genre-bending effort that brings tunes of daydreaming and infatuation. This is RICEWINE's first album since his 2017 projects Mornings and Flood. It also features a handful of previous released promo singles including the vibrant "Ocean" from earlier this year. A great soundtrack to a looming spring of isolation, Lovesick is a cohesive collection of hazy bops that are dripping with optimism and personality. 
RICEWINE wears his heart on his sleeve across the 18 tracks of smooth vocals and thoughtful raps, but he does so with an endearing joy that makes the emotional depth alarmingly accessible. At the album's best moments, this depth feels incredibly freeing. One moment that immediately rings true is "Toothache," an anthemic guitar ballad reminiscent of an early Oasis cut. There's also the psychedelic "Summer" featuring GUS that plays out as a sun soaked fever dream of a beach date. Here the catchy guitar riffs weave in with the electronic key runs for a delicate bounce. RICEWINE can bring harder dance tracks as well like "Control" featuring Aira, which showcases some deep sonic pulses under a groovy sax solo.
The album's strongest track, "Growing" showcases some outstanding versatility. It's a dreamy hip-hop crossover track with warm key chords and a soothing flute sample. The track's celebratory and unifying hook of progress and resilience is a true success, backed well by the verses from RICEWINE and collaborators Agung Mango and China.
RICEWINE's ambitious approach to genre and vocals renders a variety of styles and sounds, but they're all held together with dreamy production and universal themes of love and personal development. Moreover, all of these dynamic and light hearted croons carry a similarly infectious attitude. They reflect on past loves and losses while maintaining a priority to optimism and self care, always looking ahead. Such an altruistic lens on the world is one that we can surely benefit from adopting.