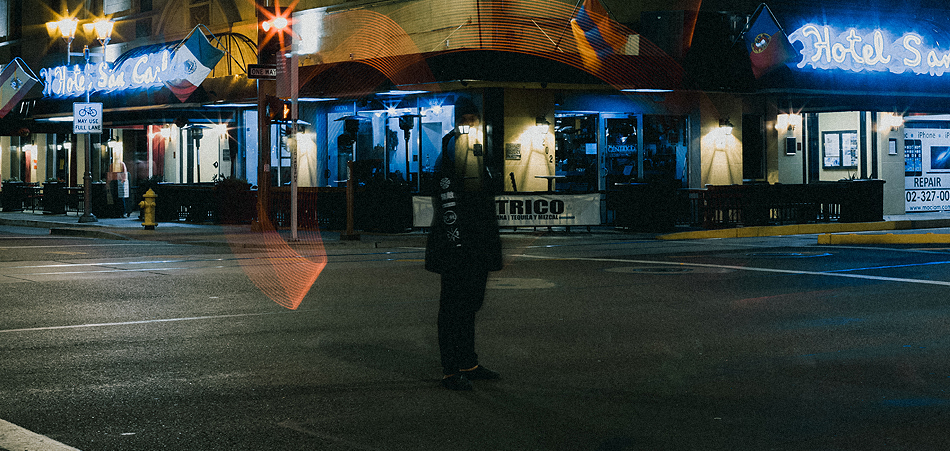 T R U V O N N E shares the idyllic R&B infused single "Broken House". Featuring a heavy, brooding undercurrent, the track explores the emotions surrounding the breaking point of a relationship.
Capturing the pain caused by separation, T R U V O N N E's subdued yet soothing vocals emphasise the possibility of a loved one becoming meaningless. Filtered with carefully picked electronics, "Broken House" is an exquisite example of well-polished slow R&B. Its cleverly crafted sounds interweave around her vocals, pushing them to the forefront of the sleek soundscape. T R U V O N N E's unique blend of future electronics and R&B delicacies makes for a refreshing sound.
T R U V O N N E exclusively told us: "We all have our own version of what a broken house is. We share a piece of ourselves every time we enter a new experience with someone, and depending on how that experience turns out, or doesn't... we're in a constant state of rebuilding and remanufacturing and changing. Like you are in a constant state of development. But also you get to a point where you don't want to break down and have to rebuild your emotions anymore and I think that turns into the timid, hesitance that we begin to feel with starting with someone new. It almost turns into a place of uncertainty. So I am very curious to see how people interpret the song and how it makes them feel and what place they get to when people listen to it."
Broken House, the EP, will be released later this year.