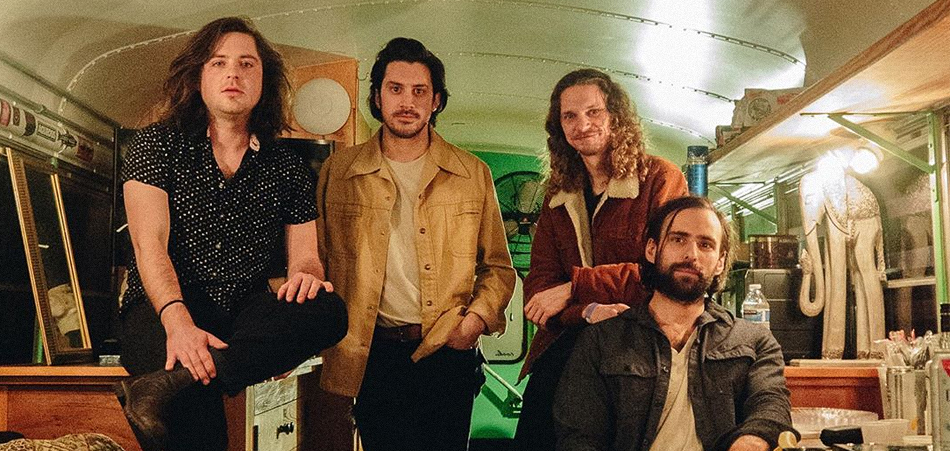 Prolific indie-rock quartet Mo Lowda & The Humble are back with their third 2020 single "Pearls," ahead of their upcoming LP Ready Coat out March 6th. The Philly-based outfit previously released the singles "Sleeves" and "LA Loop (The Lens)" last month. 
"Pearls" differs in its sonic nature from the previous outings. With "Sleeves," the sonic textures are rich and melancholic while the vocals and lyrics comfort you like seeing a beloved friend from yesteryear. While "LA Loop (The Lens)" is a guitar-churning and expansive endeavor moving with sheer fluidity. "Pearls" is best played driving up the coast, wind blowing in your hair, and getting all the feels you've sorely been missing for quite some time. The springy rhythm section provides for a head-nodding aural experience. Vocally, it sits perfectly in lead vocalist Jordan Caiola's enticing range, while the lyrical content places emphasis on dealing with a long-distance romantic relationship. Elevated by elaborate drums and dense sonic layers, "Pearls" offers up a sparse, catchy chorus. The sprawling bridge and orchestral instrumental segment culminates into a final guitar refrain bringing the song home while simultaneously having listeners find their own sense of home deep within.
Catching up with frontman Jordan Caiola via email he informed us that, "'Pearls' was a song that slowly developed over time through playing it many different ways at rehearsals. It still didn't take its full form until band was in the studio and really sat down with arranging the bass parts as well as added some crucial Wurlitzer layers that give the song so many unique listening moments. That being said, 'Pearls' was the obvious choice for the featured single—straightforward in its structure yet clever in its execution."
Mo Lowda & The Humble is comprised of lead singer/guitarist Jordan Caiola, bassist/keyboardist Jeff Lucci, drummer Shane Woods, and touring member Kirby Sybert. The band's forthcoming third LP Ready Coat is due out March 6th. They kick off their spring tour on March 20th in Virginia while making stops in DC, Los Angeles, and San Francisco. 
Connect with Mo Lowda & The Humble: Spotify | Instagram | Twitter