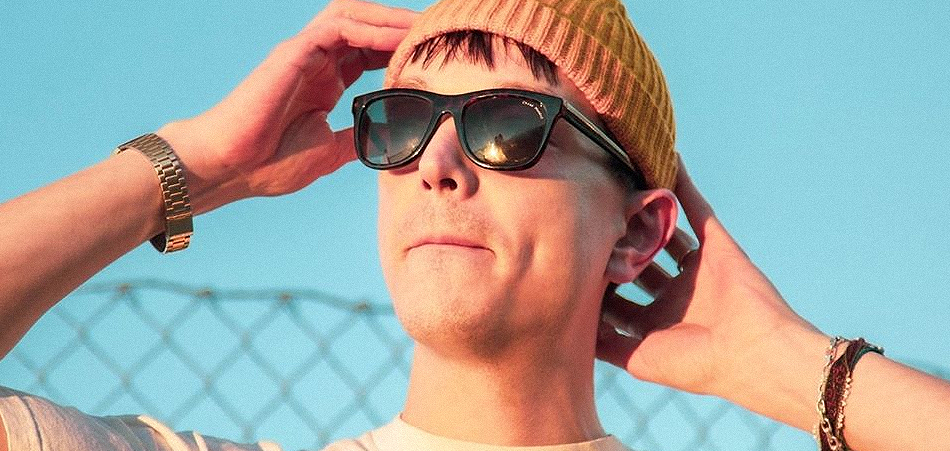 Jumping from city to city, Swedish artist JANOS' latest single "Sicky/Sticky" is a fun and playful representation of the songwriter's ability to bring together his diverse influences. With a roaring brass section and funky, syncopated melodies "Sicky/Sticky" is certain to get you on your feet. 
JANOS has crafted a unique sonic signature in "Sticky/Sticky" that emphasizes his ethos of staying true to who you are, despite what others say. This eclectic sound showcases the artist's versatility, merging indie-pop flavors with funk and soul elements, to muster up a brilliantly catchy and joyful experience. Despite the songs uplifting ambiance, "Sicky/Sticky" actually focuses on darker themes. Detailing running away from your problems and using drugs and alcohol as a form of escapism, while hoping that you won't self-destruct and ruin any chance of achieving future goals. This daunting and gloomy narrative is hidden within the gleaming, luxurious soundscapes and throbbing grooves, acting as a softener to such a somber message.
The Scandinavian musician explores a variety of genres and instruments throughout his music, with the main intention to produce something that radiates with positivity. "Sicky/Sticky" illustrates this objective, with infectious melodies, mirroring the singer's love for artists such as Bruno Mars and The 1975.