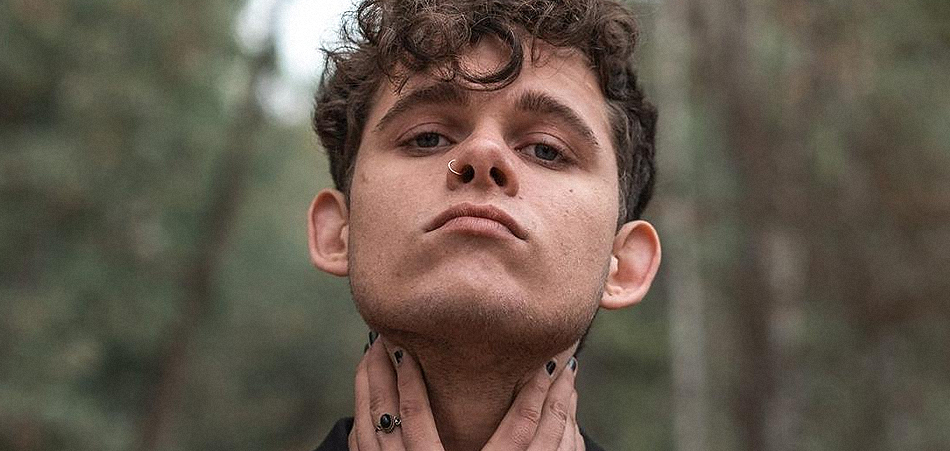 Every now and again, you come across a larger-than-life artist where their personality allows them to transcend genre and essentially turn their hand any style they see fit. The artist in question here is enigmatic Icelandic alt-pop savant Máni Orrason, who first caught our ears with the intoxicating 90s inspired R&B cut "Picture I Recall" from 2019 EP Baby Angel, which put the tireless instrumentalist on the map. 
Striding forward into 2020, "I Go Up" is a departure from the downtempo aesthetics found in his previous works, but carries all the hallmarks of his contemplative, left-of-centre pop. Part of his own musical tapestry and a collision of two worlds, Orrason throws a heaping spoonful of punk into the alt-pop fray and the result is truly remarkable. Combining perfectly with his distinct introspective character, he states in the press release that "I wanted to write a song for my 13, 14-year-old self. My favourite band at 13 was Green Day and I just wanted to write a two-minute, three chords and 'fuck you!' song."
Performing like an overture, "I Go Up" is the first taste of forthcoming EP BABY ANGEL LOVES YOU, which is set to cover the likes of consumerism and adolescence, fitting topics for this inspired artist's somewhat confrontational new direction.
Connect with Máni Orrason: Instagram | Facebook | Twitter | Official | Spotify