LIZ LOKRE brings us close to everything worth standing up for on EARTH. An exploration of stability, nature, and the connectedness of it all, EARTH is a gentle reminder that balance can be achieved by honouring our vessels and the planet we live in. 
On "Save Me", LOKRE has lifted herself above the chaos of the world to reflect on her journey towards embracing her core. Her purview reveals the scale of pain and life. It provides a perspective that is both inward and outward-looking. Among the beat of water droplets and pulsing snares, she's found her groove, and more importantly, an anchor in her uttermost intuition. UK's Ryan Ashley's adds a touch of refreshing background vocals on the track.
"Earth Interlude" tells the story of the planet's exploitation, and moreover, the humility of feminine energy. It personifies the pain Mother Earth faces and gives a voice to her trials. Throughout history, women have been expected to stoically endure hardship. It's that same expectation that speaks to the gravity of the polluted cracks in the system of the world today, from sexism to emotional injustice: "[Earth Interlude] tells a story of adversity that many women before me experienced in the pursuit of freedom," LOKRE shares with EARMILK over the phone. Over smouldering guitar patterns from Adrian X, LOKRE's soul-filled vocals bring us to a state of consciousness.
LOKRE descends to the depths of the earth's foundation on "Can't Stay Down". It is from the ground that she realizes how deep our roots must be planted so that we can rise. "Can't Stay Down" is an urge to stop bearing the weight of the world all alone, and to instead seek balance—actively but not aggressively. Filled with intimate lead and background vocal delivery, "Can't Stay Down" delivers indignation and tenderness in equal measure. 
Historic in nature, EARTH thoughtfully examines the past, present, and future. Rooted in her Indo-Caribbean ancestry, LOKRE has created an aura that is filled with the incense of earthly melodies. The first project we've seen from the singer, EARTH acts as the soundtrack for her new year: "This music reflects a journey towards finding balance. Earth is synonymous with the body and with grounding. I think on a collective level that's where we need to start in 2020, and from there, we grow," LOKRE explains.  The EP is being promoted through local installations in Toronto called #TheElementRooms which will be open to the public come next release.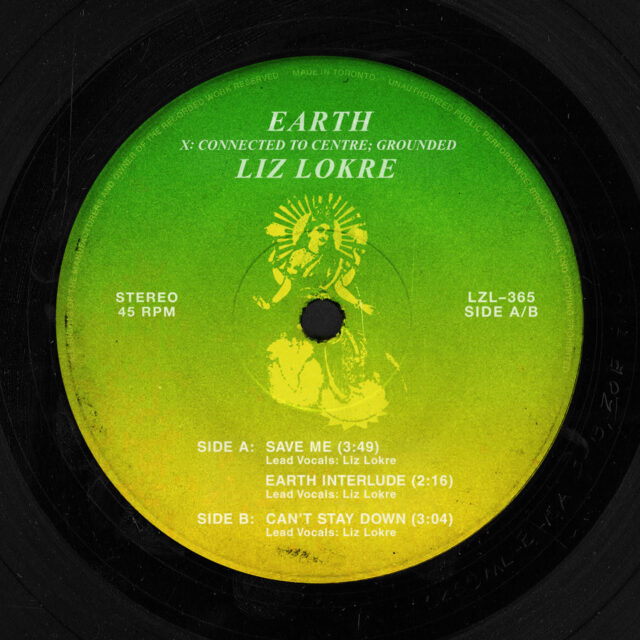 Connect with LIZ LOKRE: Instagram | Twitter | Facebook | Spotify