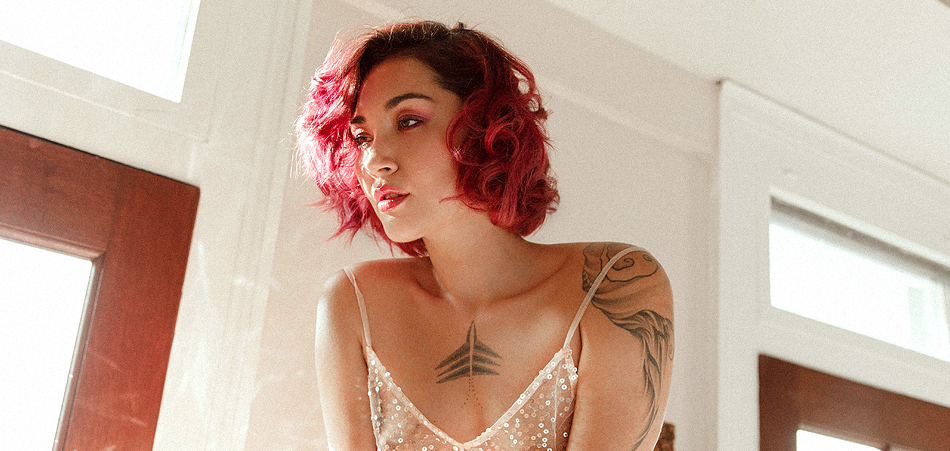 Goddess, soul survivor and influential queen, Australian pop artist ALPHAMAMA releases a seductive new self-pleasuring anthem "SKIN," co-written with Aleks Mikic of Sydney's infamous party band, The Regime.
The sweaty bounce-worthy single is an anthem for unapologetic women, with the artist admitting she hopes to create a feminist church workshopping sex and music from this single. She does this by serving a gospel of self-love, oozing with sultry vocals and coupled with silky pleasuring productions.
Known to push the boundaries, ALPHAMAMA confesses that her social media content constantly gets flagged and censored because it's deemed "too inappropriate." Fuelled with frustration, the artist fights back with this tune. 
"I feel like it's part of my role to talk about it openly, not just to "be sexy" for the male gaze or to sell a product. But to actually show what it looks like to own your body, your sexuality and your own pleasure. As an act of self-love. As an act of rebellion. As a revolutionary step toward freedom. Pleasure is our birthright"
Renowned for her unwavering devotion to self love, she pours honey on the wounds of the spirit and fuel on the fire of the heart. She invites you into deep intimacy with Life through her signature blend of R&B, soul, and hip-hop. ALPHAMAMA stands for women, beauty and full self-expression. A powerful priestess of the feminine, she embodies the magic that happens when fierceness and vulnerability harmonize.
Fresh and ancient, her live shows push the boundaries of the music industry and invite rare, memorable, interactive moments with her audience. ALPHAMAMA has also recently recorded a 17 track album in New Orleans titled HoneyFire, set for release in 2020.