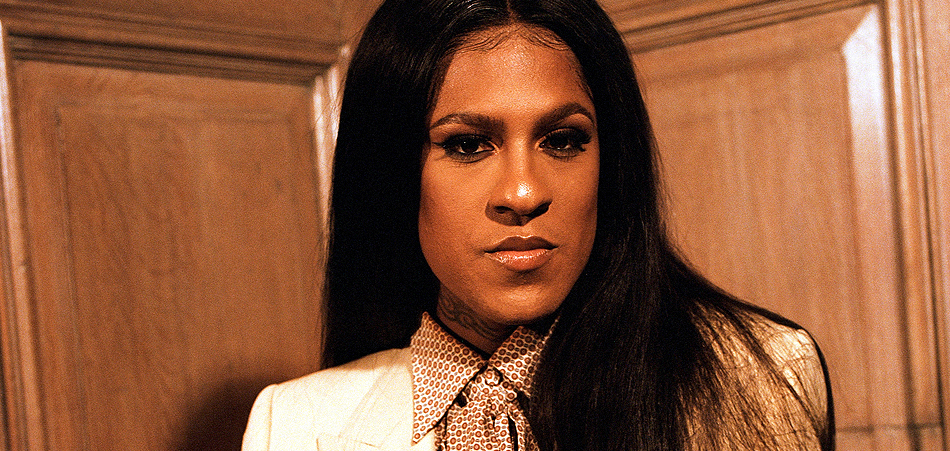 California rapper and performance artist Mykki Blanco has shared a new track, "Lucky," recorded live in London. It's the first track she has released in three years and follows her self-titled album Mykki. Blanco says she plans to release two albums' worth of music in the new year.
The track features a three-piece strings section that are especially prominent in the intro and outro. The presence of strings on the track is an interesting contrast to Blanco's confrontational rap style. "I think the live string section is just this very dramatic but delicate juxtaposition to what I'm saying in the song," said Blanco in a press release.
Her sound has evolved in the three years since we last heard from her, but Blanco's characteristic confidence and teasing, playful lyrical style is just as present. Last year, Blanco announced an upcoming studio album, and "Lucky"'s release is a promising sign of what this project will offer.