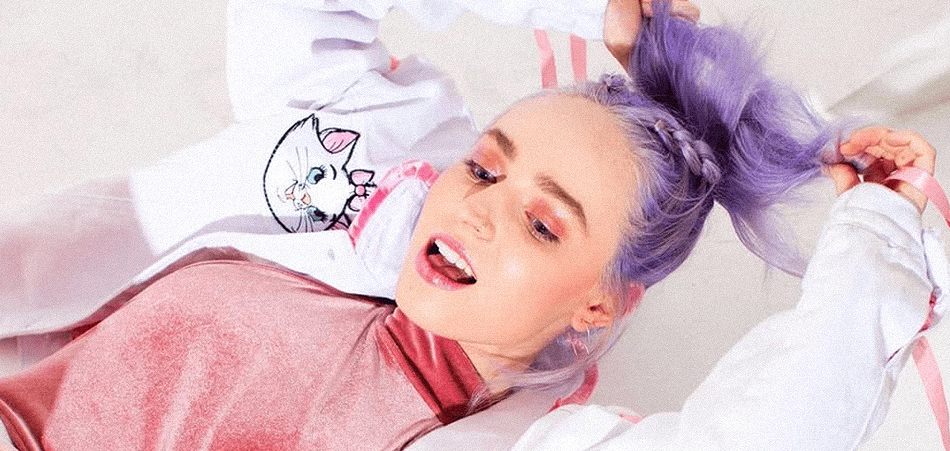 Don't tell Muki to chill.
The Australian singer's latest scorching-hot single since her 2018 EP It Won't Hurt promises she knows what she wants and will stop at nothing to get it. "I Know What I Like"—abbreviated as "IKWIL" on her social media—is a breezy yet restless love letter to a crush, bursting with unbridled joy and shimmering futuristic production.
"This song is about how a crush can send you crazy, no matter how much you think you have your shit together," reads the description on Muki's SoundCloud.
From the outset, "IKWIL" sounds like an innocuous 80s synth pop treat, but as the drums build up to a punchy four to the floor, subtle industrial textures pop out. These moments are evocative—one sound is like a PVC pipe, another like a record scratch—but never quite overtake the carefree lushness of the synth and vocal melodies. It's like trying to keep your cool and put on a poker face, even when your heart's about to burst out of your chest.
The lyrical tone of this song is a bit of a departure from It Won't Hurt, which grapples with complicated, grey-area feelings on "Friends Don't Make Out" and kicks all fuckboys to the curb with "Player." On "I Know What I Like," Muki's vision is clear, and she unapologetically embraces the giddy energy of being swept up in a new love interest. Between the syrupy synth sounds, hi fi techno percussion and masterful vocal delivery, Muki sits at the center of a dreamy sonic tapestry, woven from plastic, bubblegum and stardust.
Connect with Muki : SoundCloud | Facebook | Twitter | Instagram