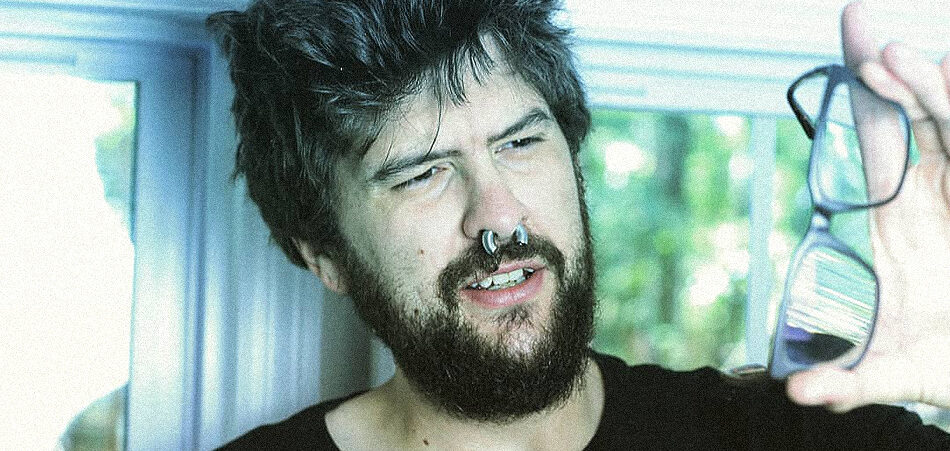 Since releasing his debut EP Suave in 2010, Mr. Bill aka Bill Day has been at the forefront of electronic music production showcasing an outstanding output of over 12 releases comprising several albums, singles, and EPs. His latest offering, IDM EP out via his newly created label Billegal Beats is a staggering collection of 4 tunes made to excite both the ear and the brain.
The journey starts with "Caffeine" a collaboration with Funi, the man responsible for almost all artwork from Mr.Bill's releases. It kicks off with an atmospheric soundscape that bursts into a deep earth-shaking bass line that makes your heart shudder followed by complex melodic lines that fragment into a polyrhythmic extravaganza. In addition to conspicuous soundscapes and outlandish textures, the tune features Mr.Bill's unique production style, never stale, always freshly packed with originality and weird structures.
"IDM Anthem" follows the flow disrupting normality with synthetic bleeps, glitchy vocal slices, and syncopated percussive patterns take center stage and move the track forward encapsulating an atomic gateway to an aural matrix. Traveling through eerie vibes and futuristic elements, musical innovation functions as the EP central theme and in it a new dimension opens as Mr.Bill takes control of the spaceship. "Last Day in Spain" expect to find crunchy low-frequency elements that lead the way to an epic breakdown where a jazzy piano sample fades into a short second drop bringing the track to a smooth ending.
Everything worth experiencing must come to an end, "Traveler" gives closure to another solid EP from Mr.Bill, consolidating his status as one of the most cutting-edge producers in the IDM realm. As the name implies, the tune transports the listener to an alternate scene where dreams become reality and reality transforms itself in mesmerizing sonic frequencies.
Connect with Mr. Bill: Facebook | Instagram | Twitter | Spotify