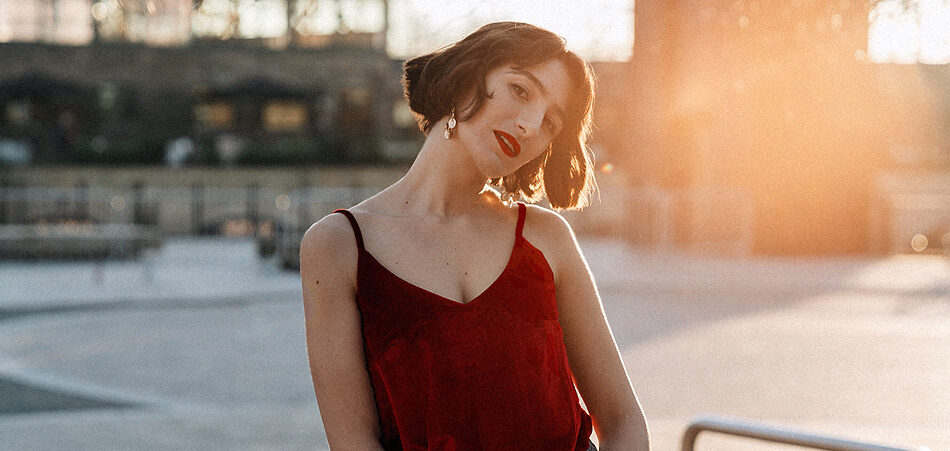 The glorious singer-songwriter Stella Angelika shares the first taste of a new musical trajectory with the addictive new single "Denouement". Both sultry and soulful, the singer croons over addictive R&B melodies to produce a glossy re-introduction to the magical world of Stella.
Introducing the track with soft guitar-plucking and Stella's delicate vocals, "Denouement" is an intricate single. Enhanced with an unexpected pulsating bassline, the single dazzles with its links to classical beginnings. Paying homage to Erik Satie's "Gnossienne No. 1", the soothing guitar lines combined with the soulful percussion is an example of her sheer musical excellence. Amalgamating an array of intricacies from a number of genres, the craftsmanship of this track is elegantly formidable.
With nods to her Greek heritage too, the moody track shines a light on overcoming dark periods of time. For Stella, this track "feels like a true representation of me" after finally feeling comfortable in embracing her own unique style. For us, this track is a fresh take on becoming a beacon of light in your own world and drawing on your self-belief to rise from the darkness. "Denouement" is a sublime display of sultry R&B and I cannot wait to hear more. 
Connect with Stella Angelika:  Instagram  |  Facebook  |  Twitter