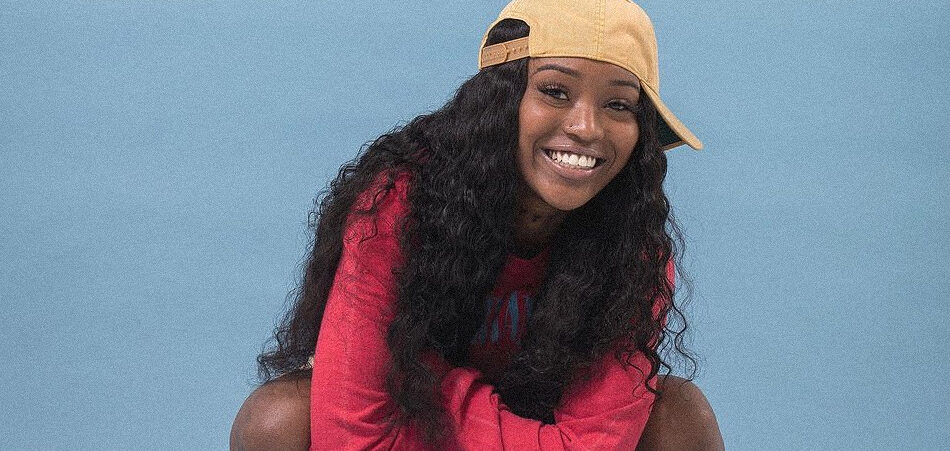 18-year-old Kaash Paige from Dallas, Texas, is one of the most exciting R&B voices on the scene right now. Her track  "Love Songs" dropped earlier this year and it has been trending across platforms, garnering over 14 million plays on Spotify alone. 
Kaash's penmanship is indisputably strong but it's the honesty in her voice and her words that has people replaying and relating to her music. She's talking about situations that we've all experienced, those of love and life through a very transparent lens. 
Kaash's tone is hypnotizing, it's one of those buttery voices that doesn't require any vocal acrobatics  - the strength of her voice is in the emotion she translates. She makes you feel what she's feeling through mere pauses and emotive tonality. 'Parked Car Convos' is a gripping new 8-track project that further solidifies her place in the modern R&B world.
"Heartbreaker" is the first track off the new project and an incredible intro. Kaash's honest candor through heartbreak and relationships is what adds to her appeal. She's a breath of fresh air, as she encompasses pure authenticity. It's almost like Kaash is having a melodic conversation that's so genuine, that the audience can't help but listen. She sings "tell you that I love you just to make you stay, you tell me I'm toxic but you love me, that way." 
The production on the project is masterfully simple, it doesn't overpower Kaash's voice but compliments her smooth tone. "64'" is the 3rd track on the tape and it is a spellbinding laid-back song that showcases Kaash's commanding melodies and effortless pen. Her nonchalant style combined with her brilliant artistry is bound to take her far.
There's a majestic feel to Kaash as she showcases a realness that is rare. In an industry where people want to tick boxes and fit a certain mold, Kaash chooses to stay true to who she is, and it so clearly shows in the music.