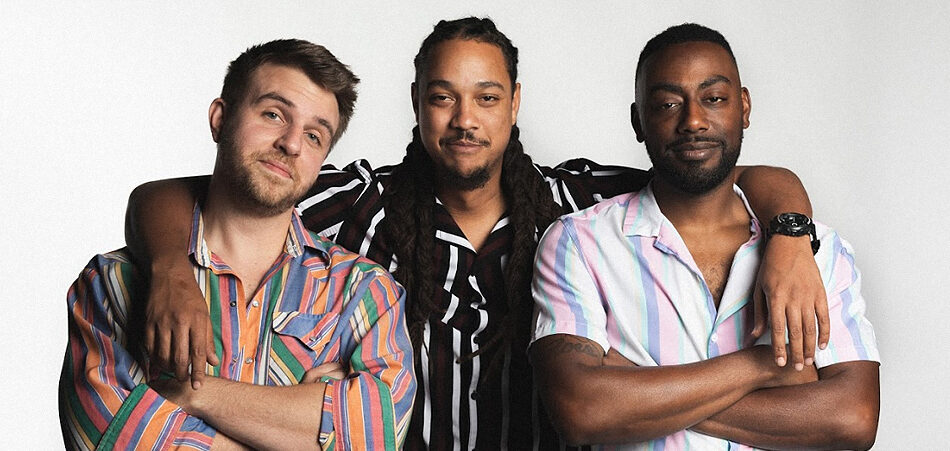 Austin based trio 5-D are serving up some serious nostalgia with their original New York style 90's hip-hop track "Burger Cheese." 
This 5-D backstory starts with the group known as Rhymestack, where HBZ and Cron worked on music together throughout high school. Late nights filled with beats and lyrical contemplations, fueled their fire as they began to hone in on their own unique style and sound. However, it wasn't until Cron bumped into RuDi working on the project SubKulture Patriots (SKP), that 5-D would truly manifest into the musical chemistry that it is today. All it took was one fateful sunny afternoon spent collaborating and Double Deuce Duo Duplicate Deluxe was born, and the world was introduced to 5-D. 
"Burger Cheese" comes as one of their first original singles, and is part of their self-titled EP dropping later in 2020. The track flaunts HBZ and RuDi's impactful vocal deliveries with ease on top of retro synths and delicate percussion. Each riff provides its own energy and demands attention while the playful vocals throw out tongue-in-cheek ideas with a sprinkle of relatable lines and a healthy dose of humor. For the group, the name Double Deuce Duo Duplicate Deluxe, in fact, sounds like a burger and therefore the title comes as a play on words....cause what's a burger without the cheese?
Connect with 5-D: Soundcloud | Facebook | Instagram | Twitter | Spotify