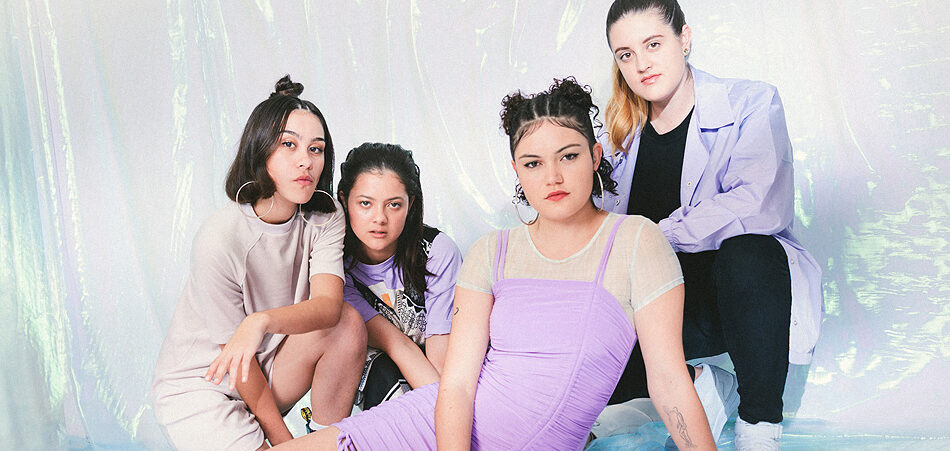 There's a group out of Brisbane, Australia that appears ready to break out into the international music community. After meeting at University, the four-piece outfit Pink Matter released their debut EP Human Error just over a year ago. Since then, the group has expanded its sonic palette into more experimental and electronic directions, leading to their most recent single "Soul Fruit," accompanied by a colorful eye-catching video.
The song's verses feature a popping, syncopated bass line from Izzy De Leon that locks in seamlessly with Libby Scott's understated drums for an inescapable groove, over which Megan Christensen delivers some searing, futuristic synth pads. All the while, Kerry Raywood's vocals soar through the mix as she comments on the friction between our true identities and those that are portrayed in public. The percussive nature of the verses subside for blossoming hooks where Raywood calls out insincerity with the words, "You can't fool / I won't be fooled / you can't fool me." The video plays on the song's dualistic theme with bright colors and flashy sets while Raywood's unceasing gaze into the camera communicates a sense of true reality. "Soul Fruit" is a stunning work that should help Pink Matter capture audiences around the globe.
Pink Matter will be playing a headline show at The Outpost Bar in Brisbane on November 15. Find tickets here.
Connect with Pink Matter: Instagram | Twitter | Bandcamp | Facebook | Spotify | Website