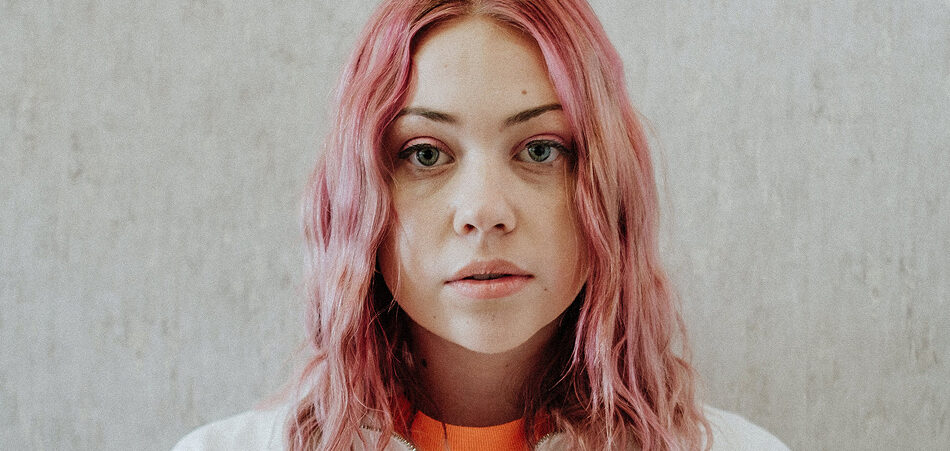 Isle of Wight slacker pop queen Lauran Hibberd is everyone's favourite underdog. Unpretentious, brutally honest, yet still soft, her tongue-in-cheek lyrics are reminiscent of a Lily Allen song with a young heart and an old soul. After indulging us with her humour-filled singles "Sugardaddy" and "Hoochie" earlier this year, Hibberd's debut EP Everything is Dogs is finally here, and it doesn't disappoint. 
"Welcome to 'Everything is Dogs' – a warped insight to my brain," she explains. "I'm super proud of this actually, I think it really sums up where I'm sitting as an artist and it's dang colourful. I think it's kinda cool, you can dance, laugh and cry to it in under 20 minutes. So go sit with your dog, and listen".
Keeping true to her narrating style, Hibberd weaves a story all too familiar on "Frankie's Girlfriend", a story actually inspired by true events. "It's honestly about a pal of mine Frankie, I had a dream about him, like a weird one. And it spiralled. His chick at the time was a nightmare, I was lucky enough to witness that first hand. For me, it's my darkest track yet. But not dark scary, dark as in three - week holiday to Mexico." While the track teases with the usual witticisms and lyrical liberties, Hibberd impresses with her musical consistency. Rather than cover up the track in soft melodies or ironic pop, she opts to convey her fears with grungy guitar notes and punching drums, asserting herself as more than just a sarcastic singer. 
The line between a sad reality and a laughable anecdote is where Hibberd thrives. Even on "Shark Week", she manages to turn a sad love song into a charming acoustic gem: "I long for you to have nothing to do| so we could sit in your car | we could play fake news | like did you hear Karlie Kloss was a dude?" Somewhere buried in those amusing lyrics is Hibberd's soft heart, gently crooning along to a simple guitar melody. A side of Hibberd we've never been privy to- but long to hear more of. 
Connect with Lauran Hibberd: Website | Facebook | Twitter | Instagram | Spotify