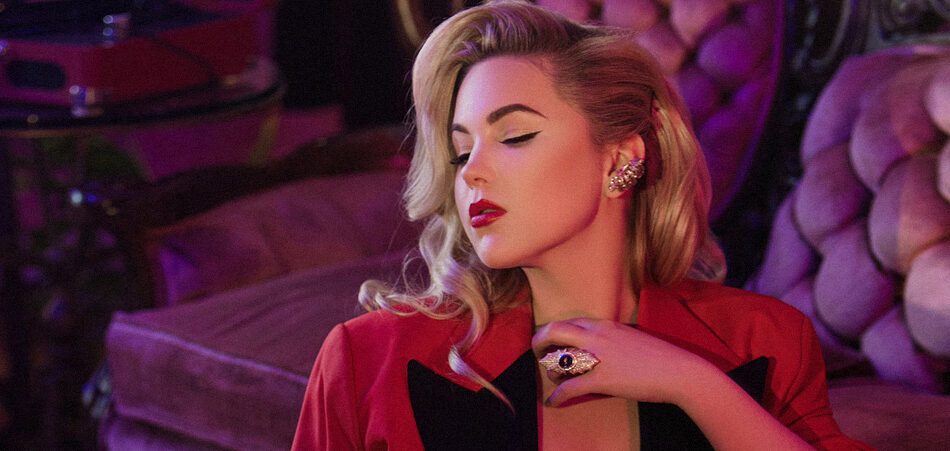 Russian born artist Cooper Phillip releases her stunning new video for 'Thank You Heartbreak'. The singer, who is now based in Los Angeles delivers a powerful and emotive new track, bursting with gratitude and honesty. Known for her soulful vocals and poignant lyrics the musician has been continuously gracing audiences with meaningful pop music. 
Phillip has garnered a dedicated fanbase over the years and credits her musicality from her upbringing being surrounded by classical musicians and her mother, a famed violinist who would tour the world performing in symphonies. New single 'Thank You Heartbreak' showcases Phillip's theatrical abilities and love for classical instrumentation. The single details the importance of being grateful for the most trying times in your life, as they are what ultimately make us stronger.  Set in the most beautiful scenery, the visuals show Phillip as a little girl, running away from her worries, not giving up and not turning back. The brave child overcomes her fears and finds light at the end of her tunnel. The impressive landscape compliments the anthemic melodies and building rhythms, creating an uplifting and positive release.  
Themes of strength and empowerment are common narratives throughout the Russian's music, who is on a mission to use her own experiences and lessons as a way to help and encourage others. Phillip shares, "I believe we underestimate ourselves often and our fear takes over. My goal is to show people that they are stronger and can do much more than they think they can". 
The passionate songstress is dropping glimmers of hope, love and inspiration, song by song and we can't wait to hear what's next. 
Connect with Cooper Phillip : Facebook | Twitter | Instagram