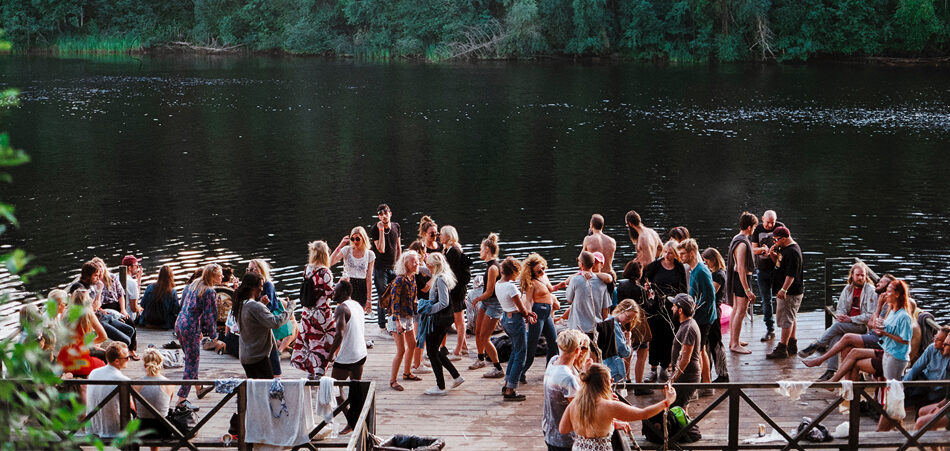 In the world of dance music, the tradition from Brazil is on its own plane. The London label Far Out Recordings has proven to be one of the foremost champions of Brazilian music since its inception in 1994, from shining light on past gems that never got their due to supporting up-and-coming talent from the region. Their latest release comes from the label's in-house producer Daniel Maunick, who has announced a forthcoming debut solo album with the lead single "One Nite Stand." The track is the first taste of Macumba Quebrada, which is due out on October 25.
As a dual resident of East London and Rio De Janeiro as well as the son of Jean-Paul "Bluey" Maunick from the group Incognito, Daniel's sound features an array of influences from Afro-Brazilian spiritual dance ceremonies to Detroit techno to London's jungle and broken beat scene. "One Nite Stand" certainly fits that bill, with a churning beat full of popping bass notes and layers of textural synths that keep the music moving. If the single is any indication, Macumba Quebrada will deliver a collection of unique global musical flavors that should make it sought after for dance parties around the world.
Macumba Quebrada is available for pre-order here.
Connect with Daniel Maunick: Facebook | Twitter | Spotify | Bandcamp
Connect with Far Our Recordings: Facebook | Twitter | Instagram | Soundcloud