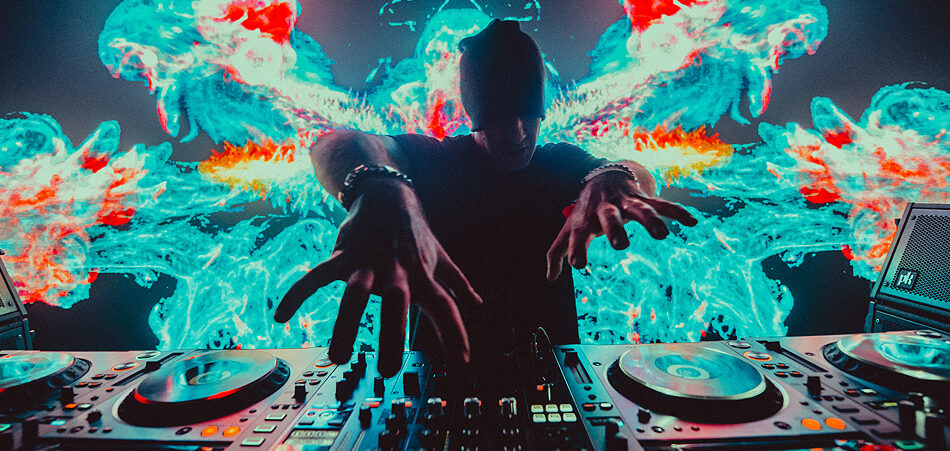 The WAKAAN signee LSDREAM unveils his first single since sophomore album RENEGADES OF LIGHT.
Cruising through a bass-bolstered atmosphere, LA-based producer Sami Diament is the mutative mastermind behind LSDREAM. Diament, formerly known as underground dubstep pioneer Brillz, now explores the mystical realms of bass music. The wicked and widely celebrated LSDREAM moniker was launched in 2018 and quickly picked up steam in the following months. His breakthrough debut album VOYAGER proved his versatility as a musician, while his sophomore album RENEGADES OF LIGHT solidified his position as an electronic visionary.
In a cosmic collaboration with starlet vocalist Meredith Bull, LSDREAM delivers his vintage-inspired banger "Spaceship" via WAKAAN. "Spaceship" is an ebb and flow of thunderous percussive elements that collide with emotive chord progressions. This careful balance of dubbed-out bass and spitfire synths is distinctly uncompromising. Meredith Bull's futuristic vocals melt into valleys of warped melodies that blossom in slow motion before dropping into a grisly, controlled chaos. An impressive feat from the rising producer, "Spaceship" is tethered by its daring sound design and fearless innovation. 
Get SPACESHIP HERE.
Connect with LSDREAM: Soundcloud | Facebook | Twitter | Instagram | Spotify