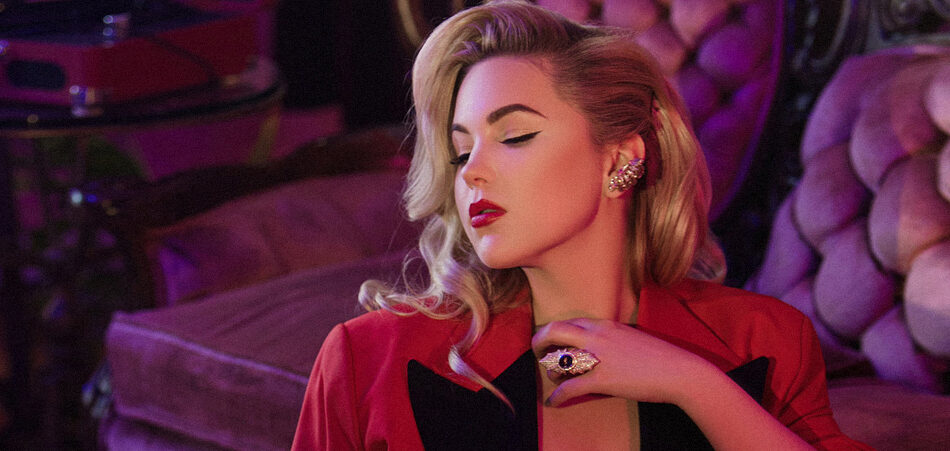 Soul and Pop artist Cooper Phillip unveils her latest visuals for new single "Low Key". The latest track highlights throbbing electro beats, soaring passionate vocals and effervescent pop melodies. The lyricism is a narration of a relationship kept under wraps. It conveys the understanding you're just a side chick, but then everything escalates and you finally realize you're worth so much more. Depicting a fiery affair between her and a partner, the video stuns with warming shades of red and blue. The viewer can feel the palpable affection and closeness with each intimate touch.
Phillip is known for music which focuses on themes of strength and empowerment. "I believe we underestimate ourselves often and our fear takes over. My goal is to show people that they are stronger and can do much more then they think they can", she admits. 
Born in a small town in Russia to a family of accomplished classical musicians, Phillip grew up in various Opera houses throughout the vast country.  At the age of 17, a young Phillip immigrated to NYC with barely a dollar to her name to pursue music full time.  Drawing inspiration from the hardships in her life, her music is  both personal and relatable exuding authenticity.
Cooper Phillip has obtained international success with her previous single reaching over 10 million listeners and has amassed a loyal fanbase through her social media.  Watch the sensual visuals for "Low Key" out now.