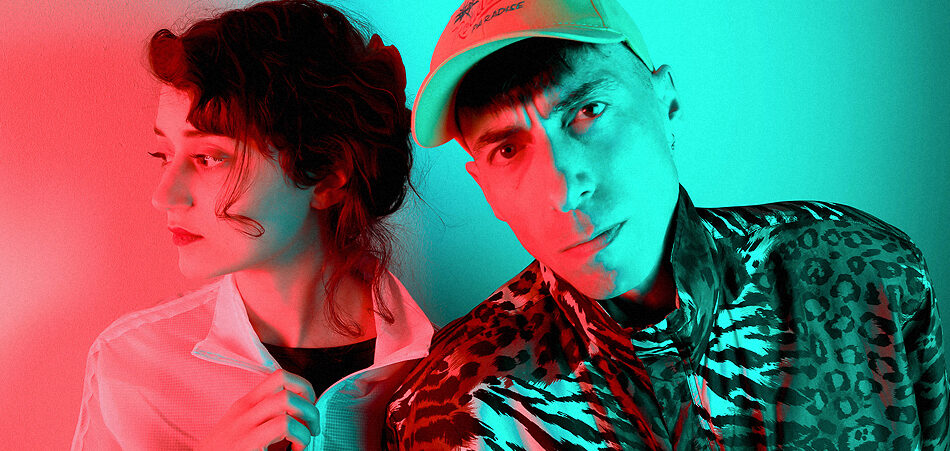 Steadily sharing pieces of their debut album, Parisian duo SACRE has another hour of their Love Revolution saga to share. Each month since January, the duo has released a slice of a musical narrative which will ultimately come together as 12 tracks representing 12 hours of an adventurous night. This epic sci-fi story reaches "01:00AM Pink Mamba" with this newest track and we see the introduction of the mysterious warrior Pink Mamba.
Up to this point we've seen SACRE's Sukil and Hawaii join with star Bebe and her newfound love, married in the last chapter by an underground priest named Hades. The makeshift team has stopped for food which is where they encounter waitress Pink Mamba, but Hades sees through her disguise.
Dancing around the electro pop realm, SACRE has managed deliver tracks and chapters that all touch on different pockets of their sound. Some hours are dreamy, some heavy hitting, others are laid back, and some obvious bangers. "01:00AM Pink Mamba" taps into the character's undercover warrior side, but we also sense her cute, feminine waitress guise through the music. There's an airy vocal and synth mystique that reigns over crisper, almost tropical percussive layers. It makes for an alluring groove in the larger Love Revolution story. Follow along to see where it leads.
Connect with SACRE: Spotify | SoundCloud | Facebook | Twitter | Instagram