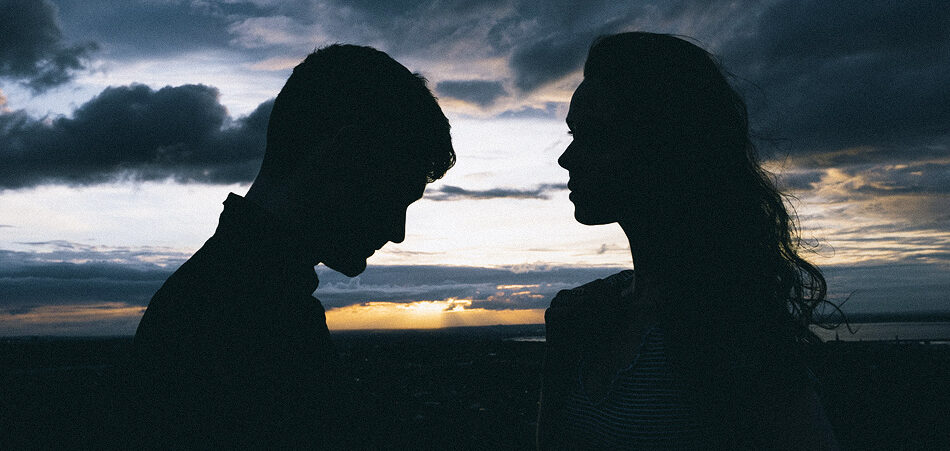 Collaboration has long been an integral part of a musician's creative process. There are, however, few that make it their mission to collaborate on every release, but producer 1000 Beasts (Cian Sweeney) is not like most musicians. The formula is simple: Enlist different artists (the "beasts") to write and work together on each new track, exploring everything from alt-pop to electronica. His latest collaboration with Ireland's Laura Elizabeth Hughes, "Because of April" dives into the depths of these two's talents, uncovering a treasure filled with nostalgic sounds and awe-inspiring vocals. 
Clocking in at just over five-and-a-half minutes, "Because of April" is more than just a song, it's a sonic canvas painted with minimal house chords and a dominant percussive beat. All at the hands of Hughes' celestial vocals, brushing over every note. As the track progresses, it transforms from an ambient soundscape to a swelling electronic climax, awash with familiar synths and a wistful melody. Its simplicity is what sets "Because of April" apart from some of its counterparts. "It can be easy to get pigeon holed or trapped in certain sounds, styles and formats of music, particularly with a music industry that's so focused on numbers, targets and statistics," Sweeney shares. "[When] all that's really important is to just do what you want and be honest. I'd been a long time fan of Laura Elizabeth, I'd heard her both live & in the studio - she's got one of the best voices in Ireland in my opinion, so unique. But I'd never heard her sing anything quite like what I brought to the table with 'BOA', so exposed. I reached out to Laura, she loved the idea of doing something totally different and together we were able to really craft this work and journey together. "
Dark and twisting, hopeful and forgiving- "Because of April" can take on any form its listener desires. All you have to do is cover your eyes, and put your headphones on to let these beasts share their beauty. 
Connect with 1000 Beasts: Facebook|Twitter|Instagram|Website|Spotify
Connect with Laura Elizabeth Hughes: Website|Facebook|Instagram|Twitter|Spotify