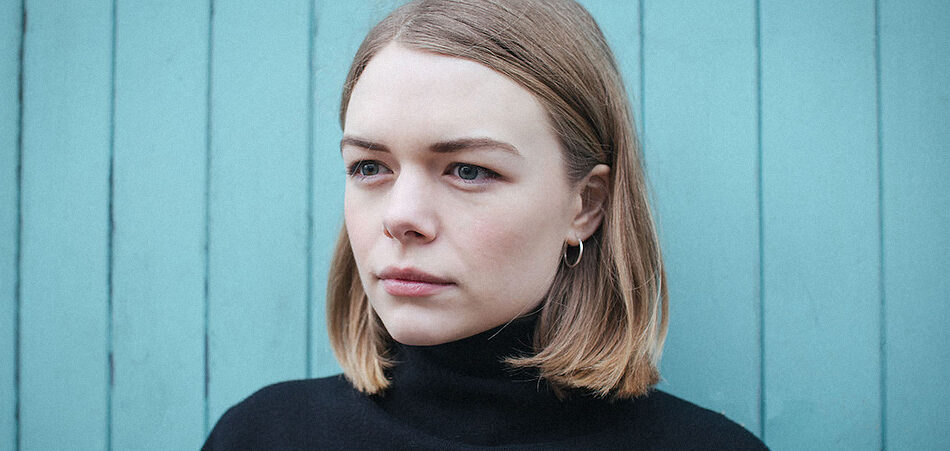 Consulting demons with a spirited heart, Manchester's Chloe Foy originally sparked conversations of loss and mental health on her track "Oh You Are Not Well." As she silenced some conversations on her meditative folk offering, her visual companion - which is premiering today on EARMILK - strips away the human facade and gorgeously portrays the shadows of doubt and frustration that feed each individual demon.
Draped in black and white, the video's minimal characteristics sway the focal point to Foy's dynamic mind and constant thoughts. The opening lines of the acoustic guitar misguide the track into a soothing pool until a silent fury builds within Foy's vocals that demand attention.
There's an effortless climatic build though the track's progression, seeing layered electric guitar work and stern drumming, which mirrors the affirmative action of each written line. Diving into an emotive palate and still offering a sense of profound questioning - in this case giving into the haunt of the mind or pushing through it - Foy glistens with a dark, youthful honesty, full of relief.
Upon completion of a successful spring U.K. tour and slated for more festival appearances, Foy's video reaffirms the track's weighty lyricism and rightfully leads into a bountiful year ahead. Charming with or without the worth of the video, "Oh You Are Not Well" carries a balance of mind and heart that anticipates the artist's debut album set to be released this year.
Connect with Chloe Foy: Facebook | Twitter | Soundcloud | Spotify