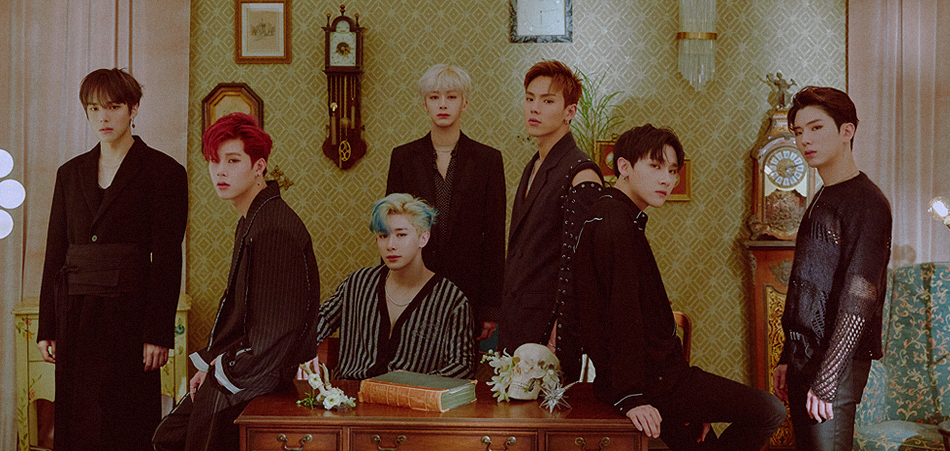 Pairing DJ and producer Steve Aoki and K-pop powerhouses Monsta X together is akin to pouring gasoline on a bonfire — an explosive combo that is both exciting and mesmerizing. "Play It Cool" is the high-energy club banger that came from this lethal collaboration, featured on the band's latest album, Take.2 'We Are Here.' Aoki, a two-time Grammy nominee, then released the English-language version of the track on Ultra Records, and now the group have finally released a visual that's just as decadent and high-energy as the song itself.
In the video for the electro-pop track, Aoki drives in his car listening and dancing along to "Play It Cool." At the same time, Monsta X are shown in a ritzy hotel, at first singing seductively as they lounge, and then gear up for a wild dance party to the song's heavy, pulsating beat. This is the duality of the septet in a nutshell — in one breath brooding and sensual, and another vivacious and fun. Even when the group breaks into their sleek choreography during the second drop, they truly look like they're having the time of their lives. In fact, this is what the song is all about – trying to impress someone by "playing it cool," when all of your instincts tell you the opposite.
Aoki composed, arranged, and produced "Play It Cool," alongside co-writer and Monsta X rapper, I.M. "Monsta X is one of those powerhouse groups that set the bar very high," said Aoki in a press release. "Their voices stay with you long after the song is over, and on this track, they sang so profoundly that all we had to do was focus on the story we were telling. I really believe in today's world that we have redefined what love and relationships look like, so I think that this song is one that many people can relate to."
"It was such an honor to work with Steve Aoki. He is truly an amazing artist and producer," added Monsta X. "After the great success of the Korean version, we can't wait to see the responses to the English version from all over the world. This collab is a gift from us to our 'monbebe,' for always taking care of us and keeping it cool. Thank you." 
Both Aoki and Monsta X have been keeping very busy. Aoki has released a comic book, "Neon Future," a podcast called "Aoki 'N Air" with All Nippon Airways, and will publish his memoir "BLUE: The Color of Noise" on September 3rd. Monsta X  announced a 19-date world tour beginning in April, ending with six U.S. dates. The band is also currently set to perform as the first K-pop group at the iHeartRadio Music Festival in September.
Connect with Steve Aoki INSTAGRAM | TWITTER |FACEBOOK | WEBSITE
Connect with MONSTA X: INSTAGRAM | TWITTER | YOUTUBE | SPOTIFY | FACEBOOK