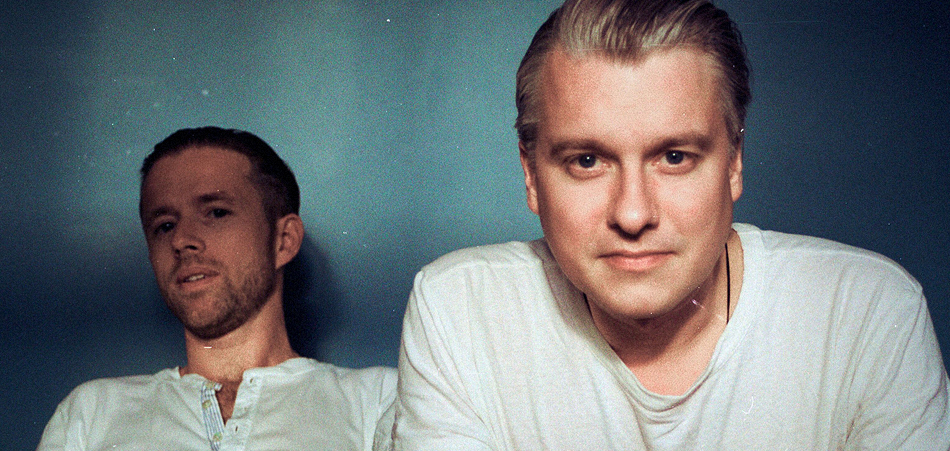 With meticulous construction of sounds and instrumentation, Blue Foundation is back with a mesmerizing new cinematic electronica single "Shadow" featuring Drop the Gun.
"Shadow" is a powerfully epic new track featuring a seductive voice that calls out from a dense swarm of contorted synths and lodding beats. As the track concludes, a multicolored explosion of lush sounds leave you hypnotized and swirling through a kaleidoscope of dark IDM, quirky trip-hop and ambient electronica. 
Now based in Prospect Heights, Brooklyn and Copenhagen, Blue Foundation is comprised of Danish composer Tobias Wilner (producer, multi-instrumentalist and vocalist) and Bo Rande (producer, multi-instrumentalist). They have found much success over the years, having been featured in films like Twilight, Miami Vice and on TV shows like CSI: Miami and The Vampire Diaries. Their song "Eyes On Fire", and it's globally known remix by Zed, has amassed over 45 million plays on Spotify since.
"Shadow" is the latest single from the band's new album Silent Dream out in April. The album was recorded, produced and mixed in Crown Heights, Brooklyn, Shanghai and Copenhagen over 3 month in 2018.