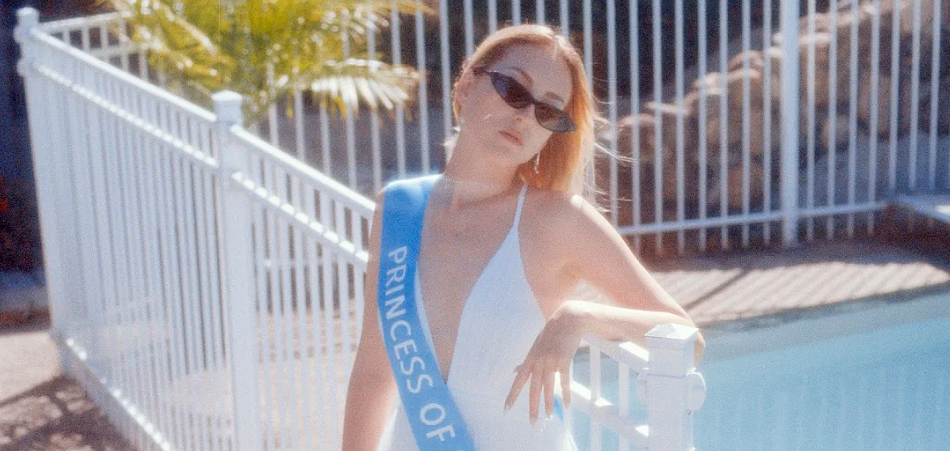 The Montreal singer Sophia Bel has a new EP on the way and has offered up its first single today entitled "Time." The emotive new track has shades of trip hop and provides a savory preview of the forthcoming EP that has the alluringly mysterious title Princess of the Dead, Vol. 1.
In a statement about the single, Bel offers the apt description: "The mood is blue, with visions of a windy coast in a sunny paradise. The energy is dreamy and nostalgic." Bel, who co-produced the song with CRi, evokes these images with a juxtaposition of minimal verses defined by a bubbling bass line and cinematic, sweeping hooks. With ghostly delivery, Bel sings about the difficulty in letting one's guard down. Her lyrics, however, only show up in the first verse, after which she opts for atmospheric crooning and soft piano melodies in the latter part of the song. While this details bucks many songwriting tropes, it works here and actually makes for an increasingly captivating experience for the audience. Sophia Bel's bold choices to match her dreamy vocal delivery make "Time" an exciting taste for what's to come on the upcoming EP.
Princess of the Dead, Vol. 1 is set for release on April 26.
Connect with Sophia Bel: Facebook | Twitter | Soundcloud | Spotify