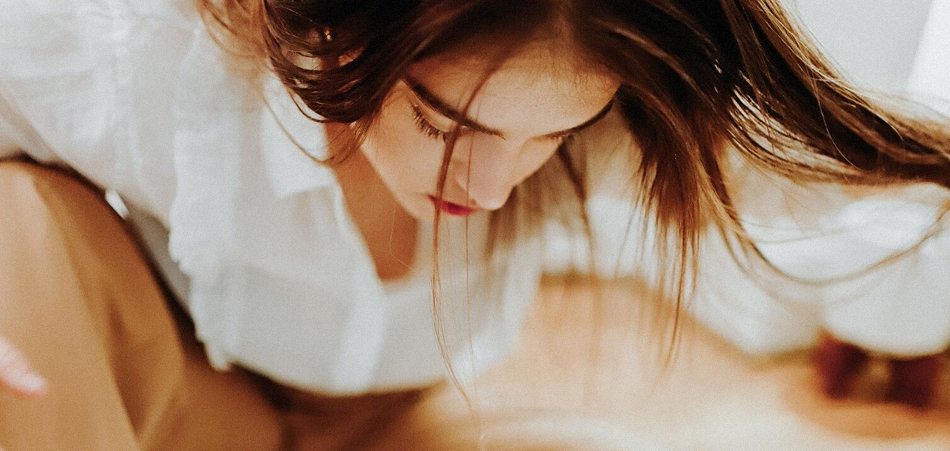 Most of us have been through some kind of traumatic heartbreak in our lives and when it happens, there are few things that feel worse. Like any bump in the road on the journey of life, though, it's all about how we react to adversity and use it as fuel for growth. In the case of the Nashville artist ADISON, a failed romance provided ample fodder in her quest to create something beautiful in music. The result is the vocalist and songwriter's new EP All In My Head, which is premiering today on EARMILK. The four-track release comes after a year and a half of writing in collaboration with Danen Rector and Jon Santana.
With each track on the EP, ADISON carefully crafts an organic blend of atmospheric textures with synth pads, gentle piano chords, and faraway guitars to support her emotionally raw vocals. At times the music is beat-driven, such as with the four-on-the-floor pulse in the opening track "Playing Dead." Other times, like on the heart wrenching closer "Hurt," she takes things in a more meditative direction, all of which is reflective of the various emotions that emerge in a time of hurt.
In ADISON's lyrics, we get a refreshingly honest depiction of the complicated and at times contradictory feelings that arise in a breakup. In "Playing Dead," we feel the depths of her pain as she sings, "Playing dead / feel my body sinking to the dirt again… playing dead / watching myself fade until there's nothing left." Alternatively, on "Torn," ADISON writes about the resistance to letting go of someone, even if the relationship is doomed. She writes, "You got me torn, 'cause I wanna leave but I want you more." After the yearning "Interlude," she brings things home with the beautifully poignant "Hurt," where she shows signs of moving on with lyrics like, "Maybe it's not you, I just need someone / some who can hold me again." Words like these are almost painfully relatable for those who have experienced heartbreak and ADISON skillfully gives voice to the wounded yet constantly searching soul within us. These elements, combined with the EPs gorgeously understated production, make All In My Head an emotionally resonant and overall powerful work from ADISON.
Connect with ADISON: Facebook | Twitter | Soundcloud | Spotify