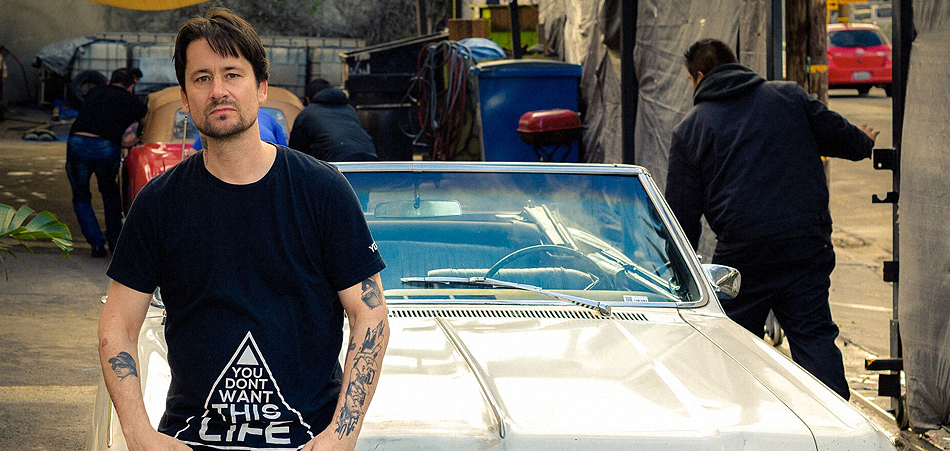 DJ Dister delivers something truly magical in his new beat tape "Sunset & Formosa" via Below System Records. 
The 10 track project was entirely inspired by Berlin native Dister's current home of Los Angeles. U.S. fans of Dister probably came across one of his boom-bap centric produced albums like 2013's ROLL WIT DIS which featured appearances from Masta Ace, Kool G Rap, KRS-One and Fashawn and others. 2015's Consistent Knockouts featuring Jeru The Damaja and eMC and 2017's full-length with legendary Detroit emcee Phat Kat, The S.O.S. Project.  
"Sunset & Formosa" shines like glitter as the moods vary from track to track once again showing the producer's silky craftiness when it comes to working behind the boards. From the dreamy "Traffic",  lush strings of "Downtown" and the nostalgia-inducing "Uphill", there is always something for the listener to unpack and wind too on the project. It's a highly introspective and evocative work of art that, once you hit play, can easily take your mind sailing off somewhere. 
However, his resume in hip-hop stretches back close to two decades. As a strong part of the Berlin true-school hip-hop scene, he joined the Born 2 Roll crew. Here, Dister helped to organize the Born 2 Roll night, a monthly event at the Cassiopeia Club. This popular event drew thousands of attendees for over a decade and also drew performances from such names as KRS-One and De La Soul. Pre-Order Album here.