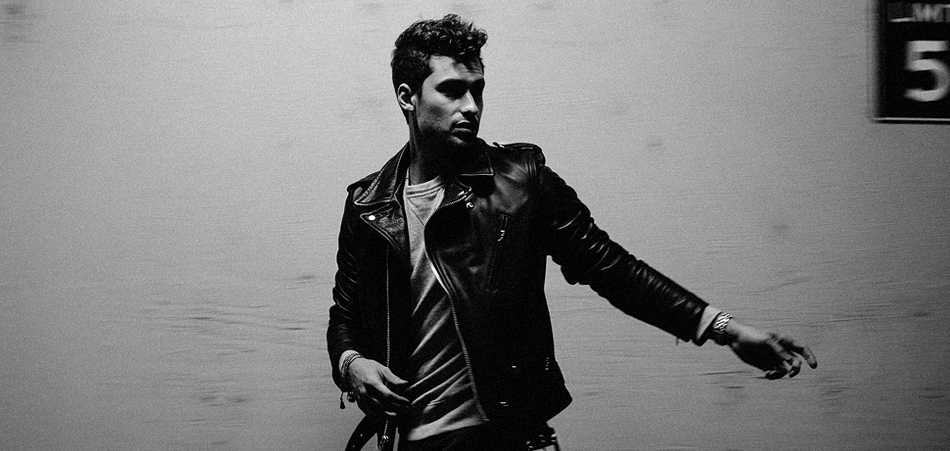 Admired pop musician C. Shirock has released his single entitled "Eyes of Sorrow." The track highlights intense soundscapes of dark, piercing electronic synths and raw, passionate vocals.
"'Eyes Of Sorrow' is a song born out of the incredible frustration with the current political climate in the US," explains C. Shirock, "Everything from the wall, to gun violence, racism, immigration policies, etc… all of it fed into 'Eyes Of Sorrow.'"
With lyrics like, "Shotgun fired and you kill with a kiss, you've got your finger on the trigger and honey on lips," it's a not so subtle way to remind himself to speak up and get involved. It only takes small changes to create a shift.  
Shirock (Chuck Shirock) is the former front man of the internationally acclaimed band Shirock. With his solo project cutting to the core of his true identity, his new music delivers heartfelt vulnerability, soaring melodies, and powerful aching vocals that are uniquely his own. "Eyes of Sorrow" is a prime example of just that, with a David Bowie-esque style of intelligent pop. Inspired by idols from Prince, Phil Collins and The Cure, C. Shirock has established a distinctive retro sound with modern sensibilities.
After some major life transitions, he decided it was time for a change, diving head first into a solo career. "I viewed it as a continuation or an evolution of sorts. It's been incredibly freeing and liberating to chase whatever turns me on... to create without inhibition," Shirock reveals.
Shirock has had much success, being featured on multiple TV networks including MTV, NBC, and ABC. He's also performed at large festivals alongside distinguished artists such as Twenty One Pilots, Cage The Elephant, and Manchester Orchestra.
In addition to his prolific music, he's involved in charity work, partnering with various homeless and poverty-focused organizations. Look out for innovative pop artist C. Shirock with new music out now.