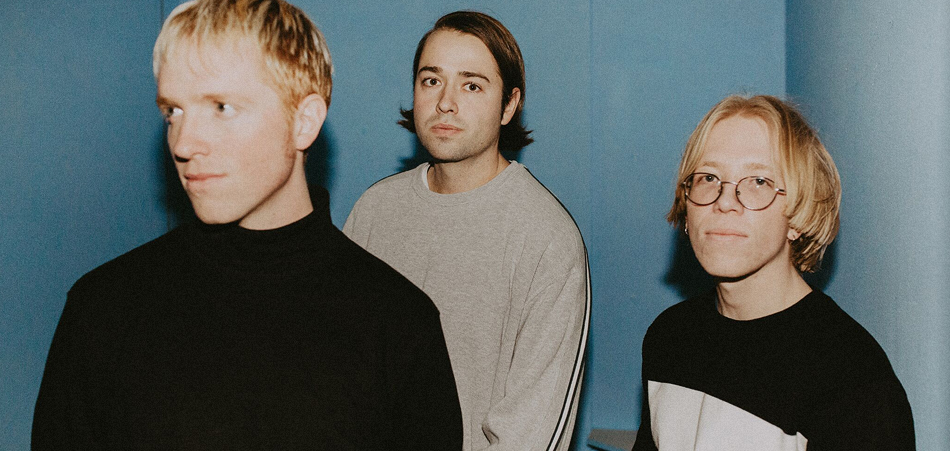 Slow Caves's latest single "Falling Through The Clouds" is the indie rock anthem of our dreams. The track boasts a heavy distorted guitar played by Jakob Mueller that pushes the entire song forward. Also, the shift between Oliver Mueller's deep and raspy vocals to his angelic falsetto is impressive. This change in pitch is a vocal representation of falling through the clouds. To sum it up, this new single sounds like The Shins meets garage rock.
In Slow Cave's latest press release Oliver Mueller said: "This is one of our favourite songs on the album. It was one of the last ones written before we recorded, and the drums, bass, and vocals were all done in one take. It gives the track some of that spontaneous magic that you get from an early demo." You can hear that organic one take sound clearly in the song, something that can only be achieved by truly skillful musicians. This musical mastery makes you forget that the band members are just in their early twenties, with all of them showing a musical intelligence well beyond their years.
Keelan Dellisse also adds to this organic feeling with his music video for the single. Oliver Mueller stated in the same press release that: "We shot the video at a bible superstore inside an abandoned mall. Then we sent the footage to Keelan Dellisse. We met Keelan at the session we did with Audiotree, where he is the broadcast engineer and distribution manager. We really clicked with him and instantly fell in love with his particular method of aesthetically destroying footage. We were eager to make a video with him and the results are reminiscent of a nightmare fuelled by Halloween candy." 
Danish-American brothers Jakob and Oliver Mueller and their childhood friend David Dugan make up the members of Slow Caves. The trio plan to tour in the U.S. starting February 21st and their album "Falling" debuts on March 22nd. 
Connect with Slow Caves: Website | Facebook | Twitter | Instagram