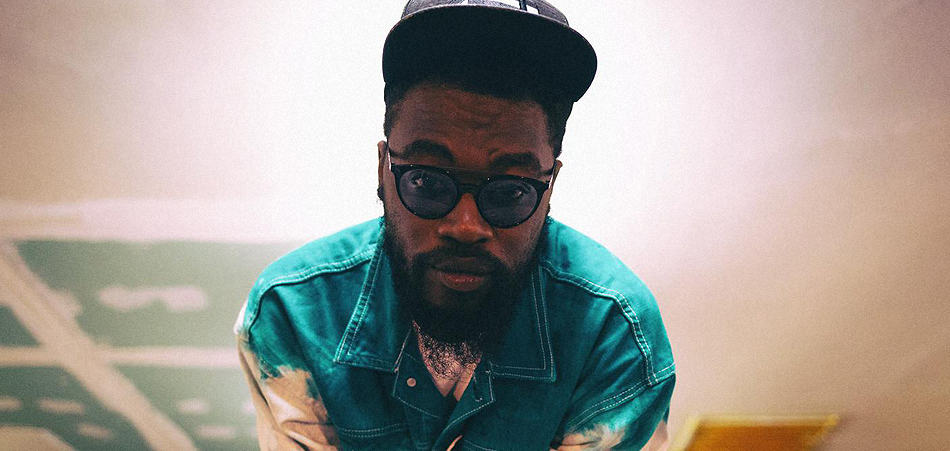 On the heels of his excellent album, Everyone's Just Winging It And Other Fly Tales, Kenyan rapper and producer Blinky Bill gives "Mungu Halali" the visual treatment with a tour around Nairobi. 
Blinky Bill has a knack for song design. He weaves sounds together with such effortless cool; his tracks feel predestined. It's as if the young MC was gifted these tunes from high above. Of course, that isn't true. Blinky Bill put his soul into his songs and the world is better for it. Every track is a swirling, living, breathing mix of talent and hard work, stitched together by a young man born and raised in Nairobi.
In "Mungu Halali," Bill takes us on a tour of Nairobi. While singing the track, viewers visit barbershops, record stores, Bill's home, and even a disco. But it isn't the visuals that make this a great flick; it's the music. Without meaning to, without even trying, you'll notice your foot or fingers drumming along to the beat. Many of you will likely sway in your seat while watching Bill break it down on the dance floor. Truthfully, it's amazing. As a born and raised American, I cannot understand a single word of "Mungu Halali," but it doesn't matter. Good music is good music is good music. And when the sounds are this lush, this vibrant and this fun, language becomes irrelevant.
If "Mungu Halali" is your first foray into the art and skill that is Blinky Bill, go ahead and give Everyone's Just Winging It And Other Fly Tales a spin.
Connect with Blinky Bill: SoundCloud | Instagram | Twitter